The Internet Can't Get Enough Of Viktor & Rolf's Upside Down Dresses
"It's us leaving the after party at 4 a.m."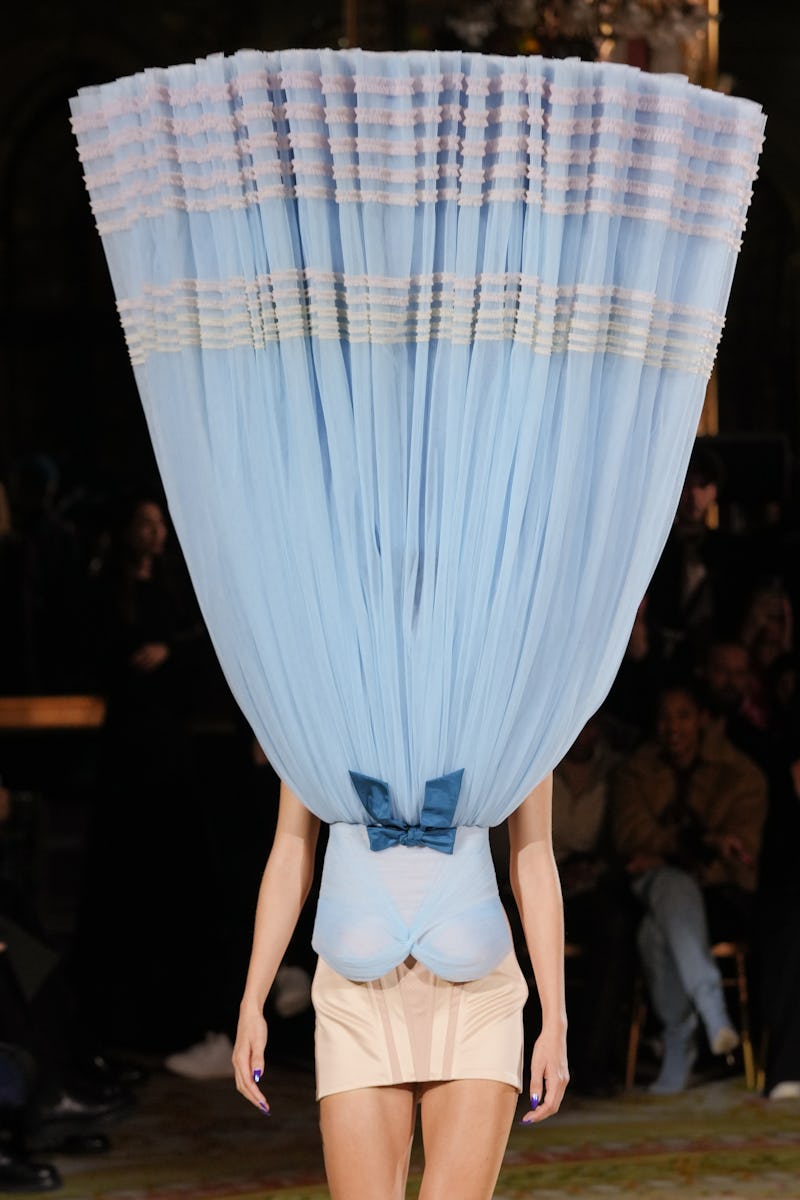 Getty Images/Francois Durand/Stringer
You can always count on Dutch fashion house Viktor & Rolf to deliver when it comes to the runway. Remembering last year's Haute Couture Spring/Summer 2022 collection — ranging from comically large shoulder-pads to socially-distanced coats — the fashion house has got a talent for nailing all things bizarre and brilliant. Their latest couture collection at Paris Fashion Week, meanwhile, is no exception, and the label's surreal, upside-down, and sideways dresses have set social media ablaze.
As well as a model walking in a completely upside down dress, which stands stiffly up in the air covering the entire head and torso, Viktor & Rolf have also created spookily detached gowns which float away from the wearer, and sideways numbers goring frilly holes though the stomach area. According to Rolf Snoeren and Viktor Horstin, the whole thing is intended to be silly, playful, and completely absurd, maxing out the feasible number of ways to wear a dress.
"It's an absurd take on the stereotype of a couture ballgown," Snoeren told Vogue. "It comes from a love of glamour [but] like our perfume, we want it to be beautiful and we also want it to have a clever idea."
"There is a disconnect between what we see, and the physicality of the product," he continued, adding that the collection was inspired by the sheer absurdity of online life. "The information that comes at us, going from making banana cake to so many people being killed in Ukraine."
Below, see the dresses in action for yourself, before reading the memes and tweets reacting to the designs.