13 Wavy Homeware Buys That Are Guaranteed To Spark Joy
Curves are in – & they'll look so cute in your home.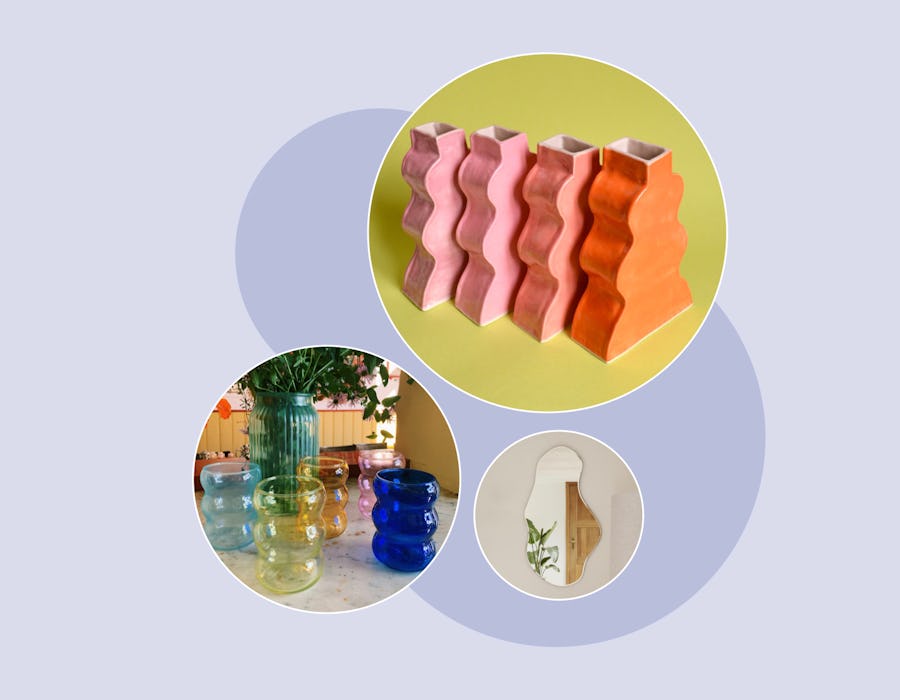 Florence Mytum / Anna + Nina / Ferm
Let's be honest: when it comes to decor, the more fun and playful, the better. Especially after the year we've all just had. Luckily for you, there's a hot new homeware trend in town that'll spark all the joy and add a touch of youthful exuberance to any space. Wavy homeware buys are flying off the shelves, and when you look at the edit below, you'll understand exactly why.
Wavy interiors have become so popular that Etsy featured the trend in its annual homeware report this year. And the numbers really do speak for themselves; the retailer has witnessed a staggering 28,236% increase in searches for wavy candles, and a 5,296% increase in searches for wavy mirrors. Yes, you read that right.
The great thing about this trend is that you can incorporate it into your space in any way, no matter how much room you have or how bold you're feeling. For those going all out, large zig zag mirrors and prints will become essential buys. Anyone wishing to keep it a little more low key will enjoy shopping for accessories such as vases, plant pots, and even candles.
Want some inspo? I've found ten of the greatest wavy homeware pieces online right now.