Meet The Acne-Fighting Ingredient Perfect For Sensitive Skin
Two skincare experts explains the benefits of succinic acid.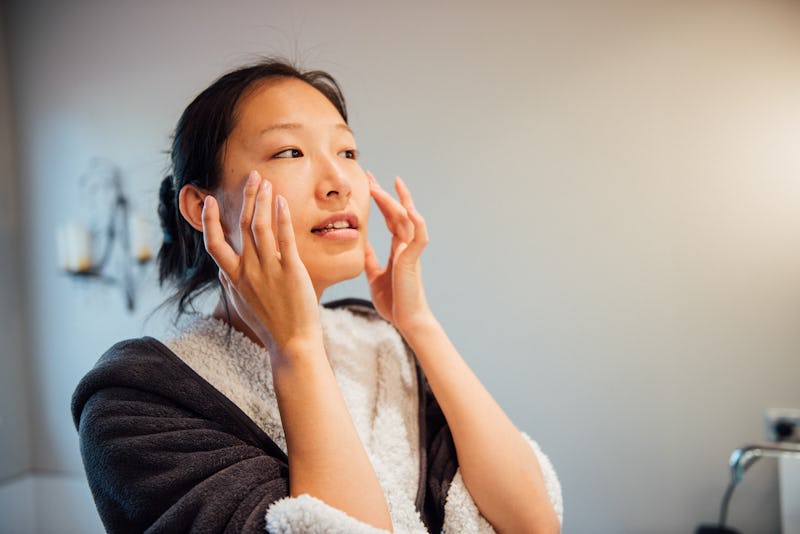 The beginning of the year always brings with it a buzz around new skincare ingredients, and the first of 2021's must-haves seems to be succinic acid. But what is succinic acid and should you be using it? I spoke to skincare experts to figure out what the fuss is all about.
The truth is that succinic acid isn't really new, and has been used in skincare products for years now. But it's only recently piqued our interest as a star ingredient, rather than one that sits in the background. "I think we're going to see a lot more succinic acid by the end of 2021 and in 2022," says Jennifer Rock, CEO & Founder of The Skin Nerd.
"'Succinic acid skincare' has peaked as a search term in Google this month and in the past few years; the succinic acid market has experienced growth of 5.58%. Once people begin to trust its effects and see other's experience them, that's when it will really take off," she adds.
So what exactly does the ingredient do, and why is everyone getting so excited about it? I asked Jen and another skincare expert their thoughts on succinic acid.