Consumers Deserve Better Plus Size Fashion
Lauren Chan on what the industry gets wrong when it comes to size inclusion.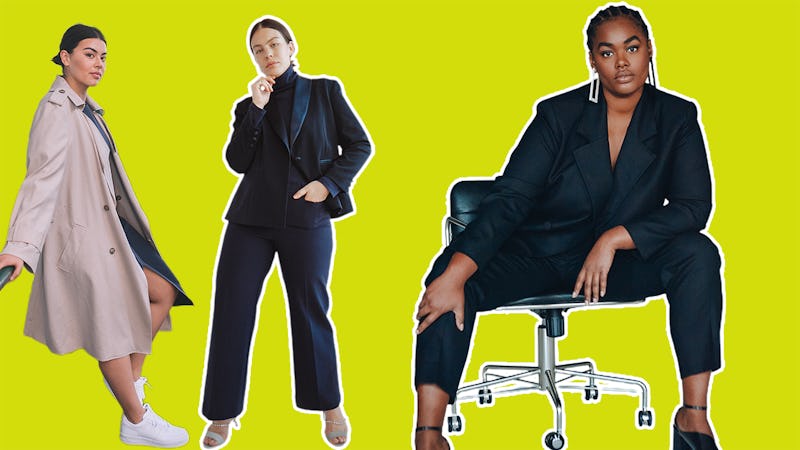 Henning
If you follow the conversation around plus size clothing and the fashion industry, the script is pretty repetitive: "the fabric looms don't come big enough," "the point of the model is to be a hanger so anyone can see themselves in the looks," "plus size women just don't buy luxury fashion," and so on. Mass-market fashion manufacturing hasn't changed much in more than a century, not to mention that it wasn't designed with a plus size consumer in mind to begin with.
If you're a plus size shopper, every visit to a retail story is an exercise in patience. Most retailers cut off their in-person offerings at a size 10. Assuming they even carry extended sizes, you usually have to order online and wait a week or so to receive the items. Once the items arrive, it's anyone's guess whether they'll fit, despite shoppers obsessively confirming the accuracy of measurements.
And there are pretty clear trends in fit issues when it comes to plus size clothing that hasn't been graded correctly. Often the chest is completely flattened out, or the trousers get so flared that the cuts that existed in size 4 lose all purpose in size 18 or 24. But most importantly, most of these scaled-up looks end up carrying zero resemblance to what customers saw in advertising.
It's true that fit issues occur across all sizes — that's in part the nature of mass production — but that attitude misunderstands a fundamental issue with how most designers scale their designs for plus clothing. According to Kazuki Kozuru-Salifoska, the co-founder of KEDIC Fashion Workshop, most designers grade up using sizes 6 or 8, which doesn't guarantee that the fit will be the same at a size 18 or 24, and especially at size 30 or 40.
Most brands think about extended sizing as a check mark, and when those extended sizes don't sell due to a poor fit, they pull back on the manufacturing and claim that the customer isn't there, despite a very vocal community telling them otherwise.
Lauren Chan is the founder of Henning, a brand catering to women sizes 12 to 24. Formerly a fashion editor at Glamour magazine and Vogue Italia, Chan had a front-row seat in the fashion industry and witnessed the lack of size inclusion firsthand. For Chan, the issue didn't just manifest in not having access to plus clothes. The challenge was having access to the same type of quality and design variety as her straight size counterparts.
Chan sat down with Bustle to share how she's moving the plus size fashion industry forward, at a time when it has been backsliding on a lot of its progress due to the pandemic. See the conversation below.
Bustle Docs reports on relevant topics that are defining today's society and culture. This series features stories that deserve attention, action, and change, and aims to normalize the human experience while informing others. Bustle Docs pulls back the curtain on a world that may be otherwise unfamiliar or misunderstood. Check out other episodes of Bustle Docs here.
Video Credits
Executive Producer: Whitney Buxton
Executive Creative Director: Lauren Sofair
Supervising Producer: Irina Dvalidze
Post Supervisor: Amy Eakin
Cinematographer: Stephen Taylor
Editor: Claire Fishman
Motions Designer: Jeff Donlan