18 Popular Tattoo Phrases To Inspire Your Next Ink Appointment
These will spark some ideas.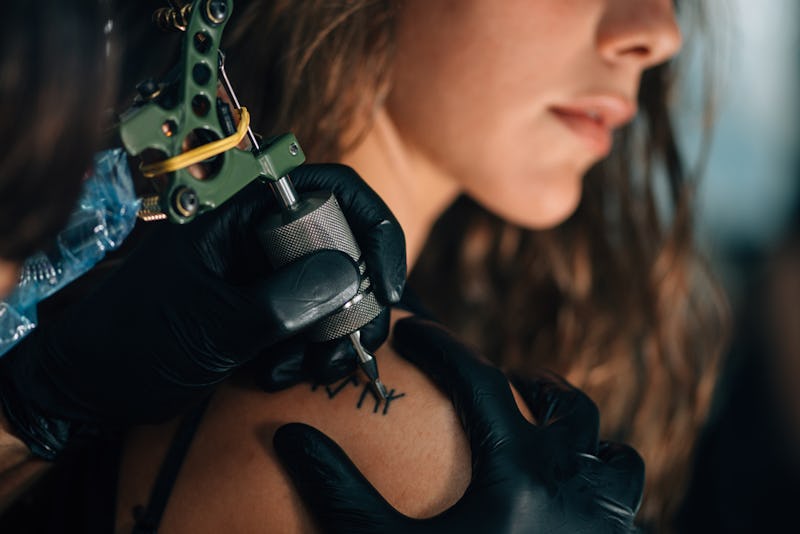 Microgen/Shutterstock
Choosing a tattoo can be a fun but sometimes daunting task, especially if you're selecting a phrase rather than imagery. Not only do you have to think about the font, placement, and overall aesthetic, but you also have to consider what kind of message you want to reflect (if any message at all).
You might decide to go with something that has a deeper, more personal meaning to you or you might opt for something more straightforward and simple. That's the beauty of getting a tattoo, it only has as much significance as you want to assign to it.
Celebrities like Demi Lovato and Rihanna have gone the inspirational and motivational route when it comes to their tattoo phrases with quotes like "Now I'm a warrior" and "Never a failure, always a lesson," whereas hyper-tatted celebs like Pete Davidson have gotten (and since covered) more humorous phrases like "Jokes come and go, but swag is forever." Regardless of which direction you end up going with, you'll still want to explore your options to see what kind of possibilities are out there.
Whether it's your first trip to the tattoo shop or your fifteenth, here are some popular tattoo phrases to spark ideas for your next ink.