7 Self-Care Tips For Dating During Coronavirus, According To An Expert
Things you can add to your pre-date routine that'll leave you feeling ready for that socially distanced meet up.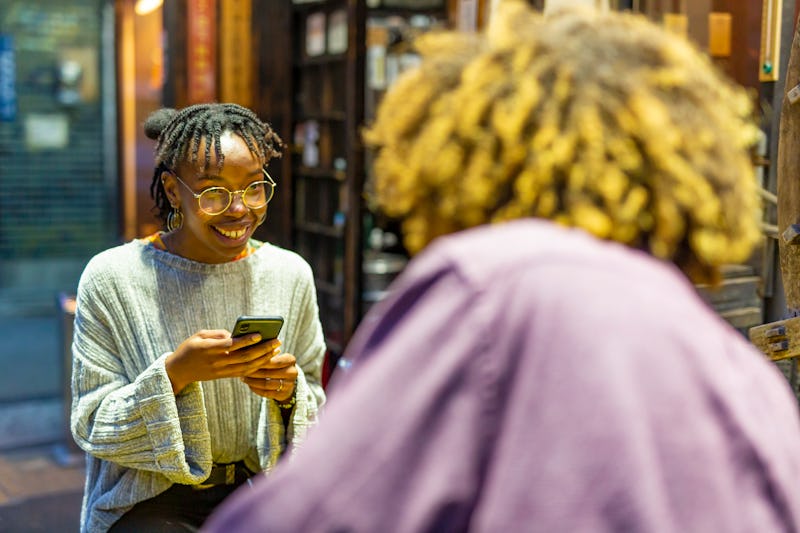 davidf/Getty
Whether you're newly single or a seasoned swipe right connoisseur, navigating the world of dating in a pandemic is incredibly tough. You've got all of the usual dating concerns to contend with as well as a whole range of COVID-19 related anxieties. Self-love may feel like a tired buzzword but it's more crucial now than ever – and can have an excellent impact on your mental health. Below, a dating expert explains seven self love tips you can sprinkle into your dating routine to leave you feeling your best when swiping this season.
"There's always going to be highs and lows when you're dating but this is exacerbated by the pandemic," says Logan Ury, Director of Relationship Science at Hinge. A recent study conducted by the dating app found that three quarters of Hinge users said they normally feel anxious before a date and one in four said the pandemic has only made this worse. This hasn't stopped people swiping though. Apps like Tinder and Hinge have both reported a massive increase in usage over the last few months.
So, if you've been matching and chatting with people but are nervous to take it to the next step, Ury shared her best self care tips for dating in a pandemic.