7 Stretches For Your Back That Fitness Pros Love
From baby cobra to gentle lunges, these movements will make you forget your ergonomic office chair.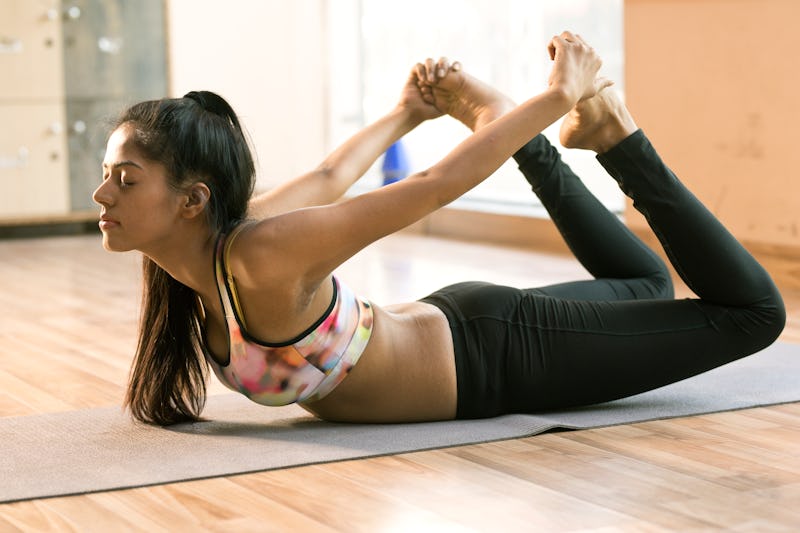 triloks/E+/Getty Images
Quarantine has got you curled up on your couch more often than usual, and by this point, it may have your entire body feeling knotty. Even if you're not working out, you might find yourself sore more often than not. And if your work-from-home set-up didn't get upgraded back in March, you're probably commuting from bed to couch and back, which isn't great for anyone's spine. If your decidedly non-ergonomic couch is messing up your back, stretching can make you a lot less stiff and creaky.
"When you sit on the couch for long periods, your posture takes the shape of the cushions you're sitting on, which usually means your pelvis is tucked under you," says Amy Ippoliti, a yoga instructor for the online yoga platform Glo. "As a result of this tucked position, your lower back muscles get over stretched and are no longer able to support your spine in good alignment. Instead, they eventually go into spasm trying to get you to sit in better alignment, and your back starts to hurt."
Your pain may be centered in your low back, but that doesn't mean your stretches all need to be focused there. Opening up through your hips and upper back can help alleviate pain in your low back, which is supposed to keep you steady while your hips and upper back keep you mobile. Try these seven hip, chest, and upper back stretches the next time your body is at war with the couch cushions.
Experts:
Amy Ippoliti, yoga instructor, Glo