Pre-10 p.m. Dating Ideas That Will See You Through Local Lockdowns
Because there's only so many times you can walk around a park.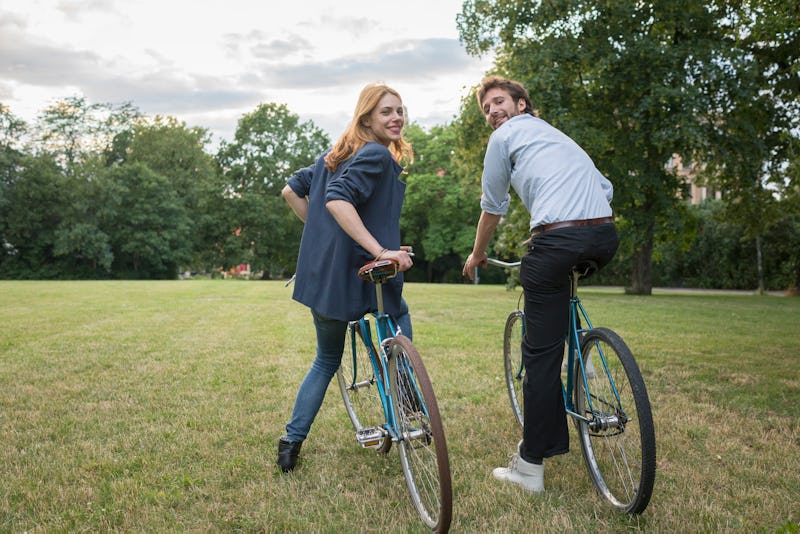 Simon Ritzmann/Getty
Dating can be tough at the best of times, but dates during the pandemic are a whole different ball game. When the government first announced a national lockdown on March 23 many daters put their pursuit of love on hold. But, with local lockdowns set to continue, it might be time to rethink your approach.
Dating apps reported a rise in people looking for partners online over the summer. These claims are supported by YouGov's findings: 18 to 24 year olds are the least likely age group to give up on dating during the pandemic; while a quarter of that age group said they're now swiping more.
When you can't fall back on the usual drinks at the pub date, making a plan can be a little daunting. However, just because you have to keep COVID-19 restrictions in mind, doesn't mean you can't get creative. So, as we enter what looks to be a socially-distanced autumn, here are a few pre-10 p.m. dating ideas that move beyond a walk in the park.