8 Resources For Endometriosis Support & Information
For those who have endometriosis, suspect they may have it, or know someone who does and want to help.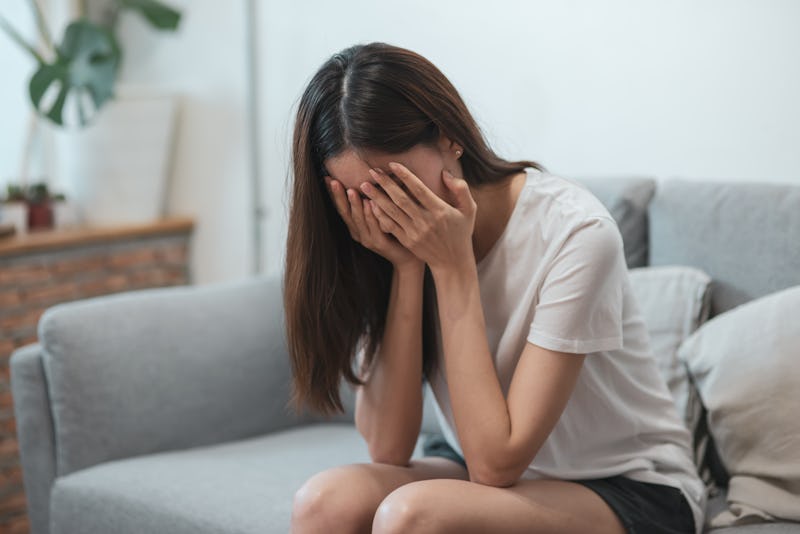 Shutterstock
Endometriosis affects one in ten women in the UK (according to Endometriosis UK), It's a real problem that deserves more attention. March is endometriosis awareness month, but those with the condition require support and attention year-round. It can feel tough to know where to look, and overwhelming if you've been newly-diagnosed with the condition, or suspect you may have it. These eight endometriosis resources for support and information are great places to begin.
Endometriosis is a condition where tissue similar to the lining of the womb begins to grow elsewhere in the body, commonly in the pelvic area . Its main symptoms are pelvic pain and pain when going to the loo particularly during or around your period, pain during penetrative sex, fatigue, and heavy menstrual bleeding. The illness can also mean getting pregnant is more difficult for some. Although, an endometriosis diagnosis doesn't necessarily mean you will struggle to conceive.
Whether you have endometriosis yourself, suspect you may have it, or know someone who does and wish to support them, there are a great deal of resources out there. In fact, the range can feel quite overwhelming, which is why narrowing it down to know where to start is helpful. With this in mind, I've found eight useful sources of information to help you get to grips with the condition.