15 Funny "It's Over" Texts To Send Someone You're Seeing
Blame it on a tarot card reading.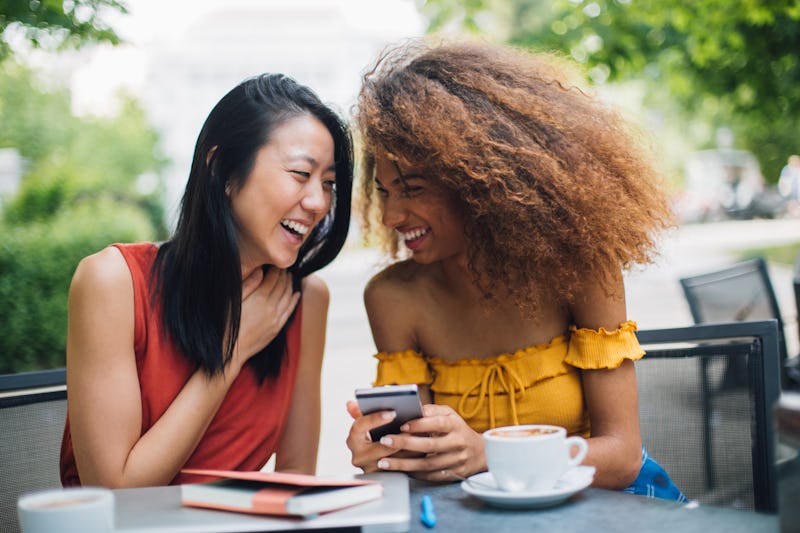 RgStudio/E+/Getty Images
After a string of dates with a potential partner and after sleeping on it (and texting all your friends) you're just not feeling the romantic feelings. While you could "Restrict" your date on IG, stop replying to their texts, and slowly fade into the background of their life, you're trying to "be the bigger person" in your love life and send them a breakup text of sorts even though the records show you were never officially dating. But how do you tell them it's over?
Sending over a super-serious breakup text or giving them a laundry list of reasons why it's not happening seems worse than saying nothing at all. As dating and relationship coach Clara Artschwager says, being concise is the name of the game in this situation. The desire to over-explain or to pad your breakup text is rooting in people-pleasing.
"It comes to a place of wanting to explain or take the pain away from the other person, and that's not our job or our responsibility," Artschwager says. "It's your responsibility, to be honest. It's not your responsibility to manage their feelings."
If you get the sense that they weren't too invested either and you're looking to clear the air in a light-hearted way, here are 15 funny breakups texts to send to someone you weren't actually dating.
Experts
Clara Artschwager, dating and relationship coach