28 Witty Responses To Ghosting That'll Haunt Them Forever
"I ask for your birth chart one time."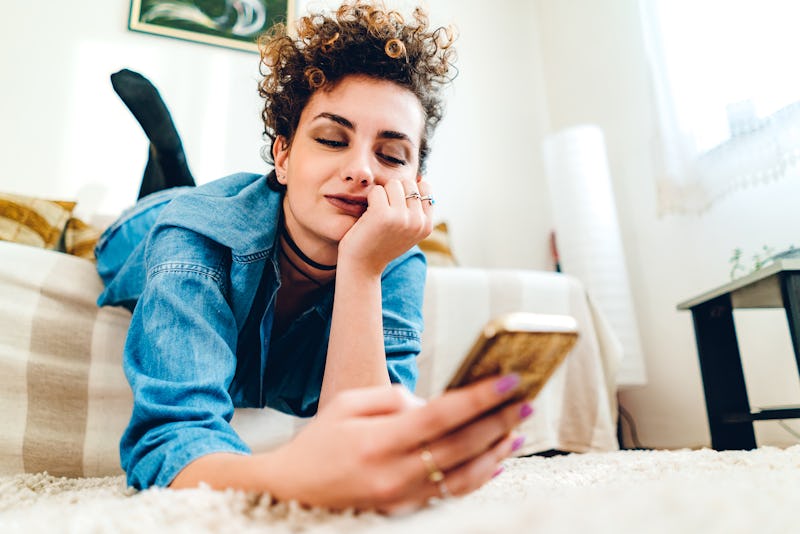 urbazon/E+/Getty Images
It takes a specific kind of person to ghost someone — it's really not that hard to send a quick "I'm not interested" text — but rest assured, they exist. When a date's playing it hot and cold or you haven't heard from your crush in weeks, these witty ghosting responses will help you clear the air and your mind.
Ghosting is an unfortunately very common occurrence, according to a 2020 Hinge survey, which found that 91% of users had been ghosted at least once. It was also revealed that 40% of users who said they had done the ghosting did so because they simply didn't know how to explain their disinterest and felt that disappearing altogether was less hurtful. That's no excuse for treating someone like they don't exist, especially since 85% of participants said they'd rather be told upfront that someone's not feeling it. Still, the ghosters ghost on.
Figuring out how to respond to a ghoster is all a matter of accepting what's done. Relationship expert Susan Winter recommends gracefully leaving as the quickest and easiest way out. "It's your ego that wants to lash out," Winter tells Bustle. "Accept the facts for what they are, and be grateful you're not being strung along or played."
You could totally take the high road: Lose their number and forget about them altogether — or, you could do that after sending them a final funny (but fierce) text to bid your time together adieu. Here are 28 of the best ghosting responses to send someone who's been ignoring you.
At the end of the day, if they're not putting in the effort to let you know they're not interested, they're probably not worth your time. But sometimes sending a little message before excommunication can give you the confidence boost you need to dropkick them from your mind for forever.
Sources:
Susan Winter, relationship expert, and bestselling author
This article was originally published on