21 Funny Morning Texts To Send Your Crush
Break the ice with a witty AM message.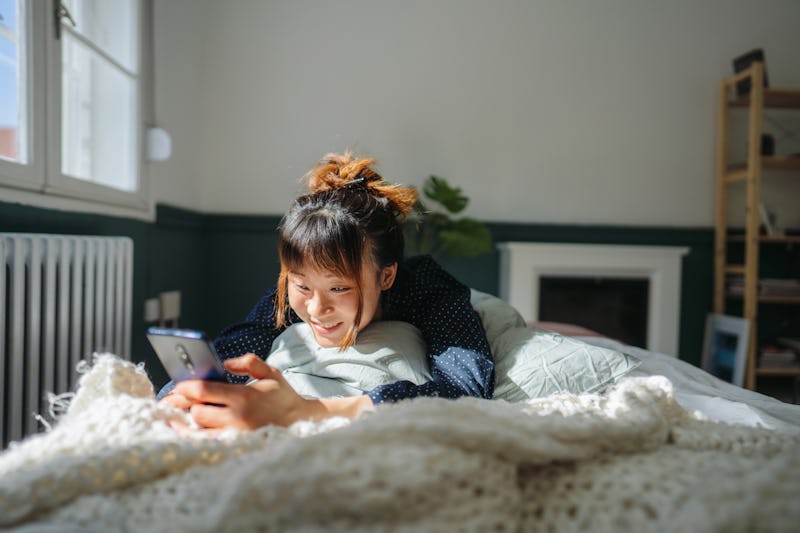 AleksandarNakic/E+/Getty Images
When you're smitten for someone new, you may already wake up smiling. And whether you've been out a few times or exchanged numbers after matching on Hinge, sending your crush a funny morning text is sure to brighten their day. And according to Trina Leckie, relationship coach and host of the Breakup BOOST podcast, sending a morning message is also great way to get the flirting ball rolling.
"Texting in the morning shows your crush that they're on your mind, which feels good if they like you," Leckie tells Bustle. "It puts you top of their mind at the start of the day."
As Leckie shares, using humor with a crush can break the ice and help you both feel more comfortable chatting. "People love to laugh, and are attracted to a great sense of humor," she says. "Plus, you can see if your humor is similar and that's a great way to grow that bond."
If you have witty back and forth with this person, testing the waters over text can help you better understand your crush's sense of humor. And if you need some inspiration, here are 21 funny — but still flirty — morning messages.