20 Funny Texts To Ask Someone Out
"I'd like to ask you out, but with everything closed, maybe I could ask you in?"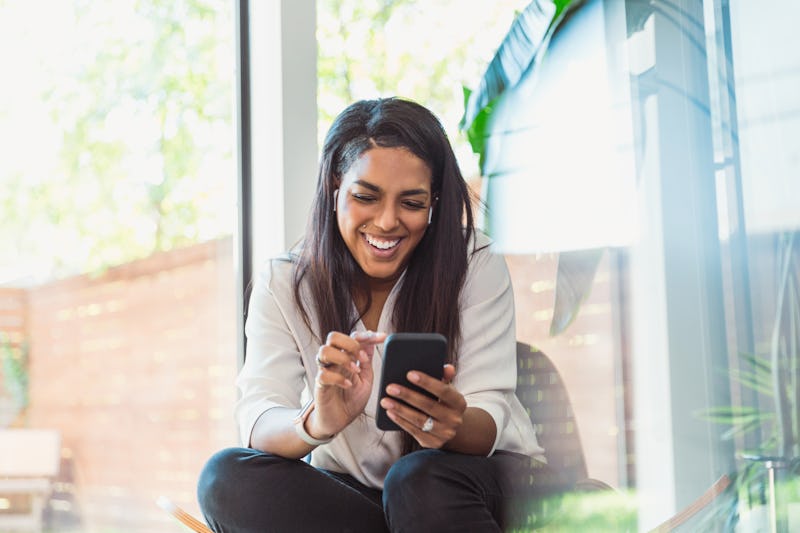 SDI Productions/E+/Getty Images
You're texting a new hottie, and you're ready to take things to the next level. Sure, sending memes and Spotify playlists has been cute and all, but you have, ahem, needs, and you're hoping to see your crush in person. So, after testing negative for COVID and altering your pod, you start to craft some funny texts to ask someone out.
Pre-quarantine, you could invite a date to your favorite dive bar or out with your friends. But these days, the highlight of your social life is when the mailperson comes knocking. You're excited to see your crush, but dating while social distancing can feel a little intimidating. Do you invite them over? Invite yourself over to their place? Scour the internet finding a place equidistant to both your places with outdoor dining?
While dating during a global pandemic may not be the meet-cute you once imagined, there are still tons of creative and silly ways to connect with new cuties. From socially-distance dates to picnics in parks, keeping the spark alive right now just takes an open mind and minor some pre-planning.
If you're looking for the perfect script, these 20 texts will make your crush crack up and ease any pre-date jitters.