10 Signs You're Highly Intelligent, According To Experts
It's all about being flexible in your thinking.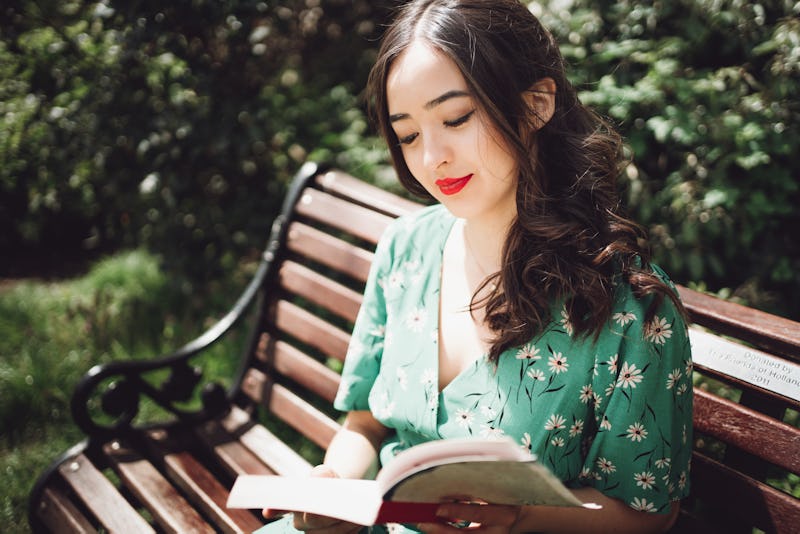 Luke Chan/E+/Getty Images
When you think of highly intelligent people, chances are, specific types come to mind. For instance, people who seem to know random facts about everything, or people who solve math equations in their head at lightning speed. But the truth is, you don't really need to have a high IQ in order to be considered a highly intelligent person. In fact, experts say, there's a lot more to it than that, and many highly intelligent people don't even realize just how smart they really are.
"A highly intelligent person is one who is flexible in their thinking and can adapt to changes, they think before they speak or act, and they're able to effectively manage their emotions," Dr. Catherine Jackson, licensed clinical psychologist and board certified neurotherapist, tells Bustle. "In short, they possess several different types of intelligence, including but not limited to intellectual, social, and emotional intelligence."
Researchers have looked into the many different traits highly intelligent people have in common. For instance, a 2016 study published in the British Journal of Psychology found that highly intelligent people actually prefer to be alone. It was found that smarter people tend to experience lower life satisfaction the more often they socialize with friends. According to evolutionary psychology, people evolved to be intelligent in order to solve problems. So those who are happier being alone were seen as highly intelligent because they have the ability to face challenges on their own without needing any help.
Rest assured, if you're a social butterfly, it doesn't mean that you're not smart. You may possess other qualities that show off your intelligence, like having the ability to easily connect with others.
According to Jackson, highly intelligent people don't often think of themselves like that. So here are a few signs of an intelligent person, according to experts.
Studies referenced
Norman P.L. & Kanazawa, S. (2016) Country roads, take me home… to my friends: How intelligence, population density, and friendship affect modern happiness, British Journal of Psychology. https://bpspsychub.onlinelibrary.wiley.com/doi/abs/10.1111/bjop.12181
Carl, N. & Francesco, C.B. (2014) Generalized Trust and Intelligence in the United States, PLOS ONE. https://journals.plos.org/plosone/article?id=10.1371/journal.pone.0091786
Sources:
Dr. Catherine Jackson, licensed clinical psychologist and board certified neurotherapist
Christine Scott-Hudson, licensed psychotherapist and owner of Create Your Life Studio
Dr. Holly Schiff, Psy.D., licensed clinical psychologist
Andi Simon, Ph.D., corporate anthropologist and author of Rethink: Smashing the Myths of Women in Business
This article was originally published on