9 Ways Your Allergies Are Messing With Your Sleep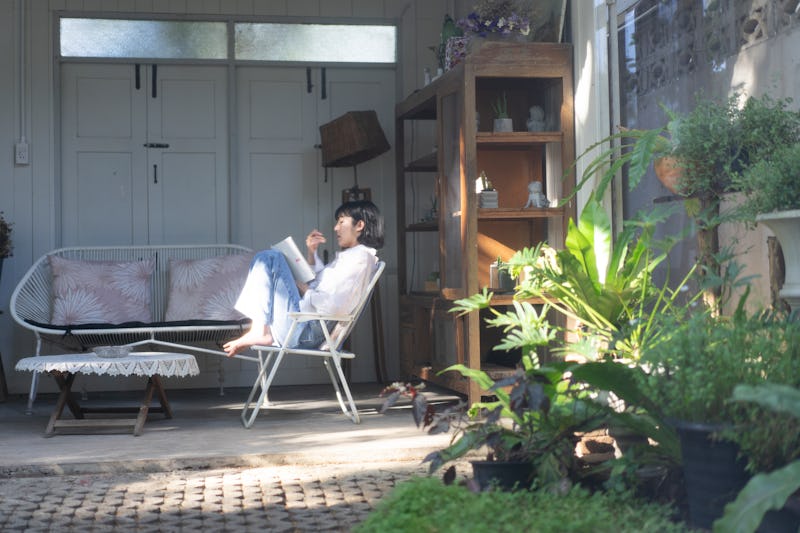 skaman306/Moment/Getty Images
It's a truth universally acknowledged that spring allergy season is the worst time of the year, with fall allergy season coming in close second. Why? Allergies can mess with everything from your headaches to your sleep cycle. What's worse, not getting enough REM time can make you more likely to get sick, creating a vicious cycle of misery.
"People with allergies are more than twice as likely to have insomnia as those without allergies," Dr. Luz Fonacier M.D., allergy section head at NYU Langone Hospital Long Island and president of the American College of Allergy, Asthma and Immunology, tells Bustle. "Allergies affect all aspects of sleep, from difficulty in falling asleep to ability to stay asleep." Some medications prescribed for allergies, like decongestants, can also disturb your sleep, she says.
Terry Cralle, registered nurse and Better Sleep Council certified clinical sleep educator, tells Bustle that there are some unexpected things that can disrupt your sleep during allergy season. "Yes, spring is in the air, but so are pollen and other allergens. Leaving the bedroom windows open at night is a setup for an allergy attack and a poor night's sleep," Cralle says. "If you suffer from allergies, turning on the AC is a safer alternative." If you haven't been sleeping well since spring sprung a few weeks ago, here are some ways allergies can affect your sleep, and some tips for getting more rest during allergy season.
If you have seasonal allergies, and you feel extra tired during the day, doing a deep spring cleaning in your bedroom can increase your chances of getting more of that much sought after sweet slumber. While this kind of vigilance can be time consuming, putting in the time means that you'll sleep better at night and feel a lot better during the day. And, let's face it, a little extra effort is worth not feeling like a used up dishrag for the next few months.
Experts:
Terry Cralle
Dr. Luz Fonacier M.D.
This article was originally published on