Resources For Coping With Loneliness Over The Christmas Period
There's lots of help and advice for those worried about the impact the festive season may have on their mental health.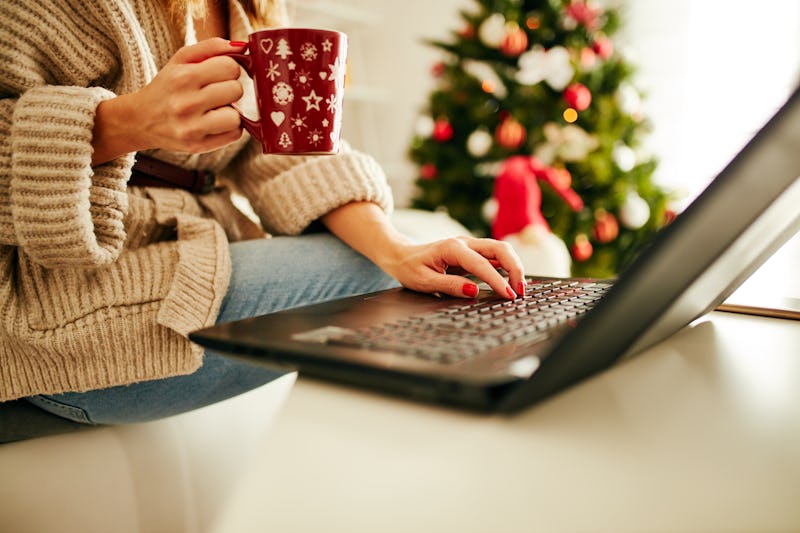 Shutterstock
Over the last year I've set myself small milestones for when things will be back to something resembling "normality." Summer came and passed. September didn't look promising. Now Christmas is here and you'd be forgiven for feeling like the nation is waiting for a train that'll never come. After Boris Johnson announced new COVID-19 restrictions on Dec.19, you may be facing a Christmas that hardly resembles the one you're used to. So, here's some great mental health resources if you're struggling to cope this festive season.
London and the south east entered tier four at midnight on Dec. 19. This meant that people in these areas were no longer allowed to leave the region over the festive period or mix with people outside their households. Similarly, the five day period of household mixing between Dec. 23 and Dec. 27 was scrapped. Three households will be able to mix on Dec. 25 in tiers one to three in England and Scotland and only two in Wales, while travel to Scotland from other parts of the UK is not longer allowed except in very specific circumstances. The pandemic has put a spotlight on our physical health, but it's also had a monumental impact on people's mental health. So if you feel like a change to your Christmas plans, or just the festive season in general has pushed you to the end of your tether, here are some great mental health resources, guides, and hotlines.