UK Mental Health Resources For Managing The Pandemic's Ongoing Impact
Whatever your situation, there's help out there.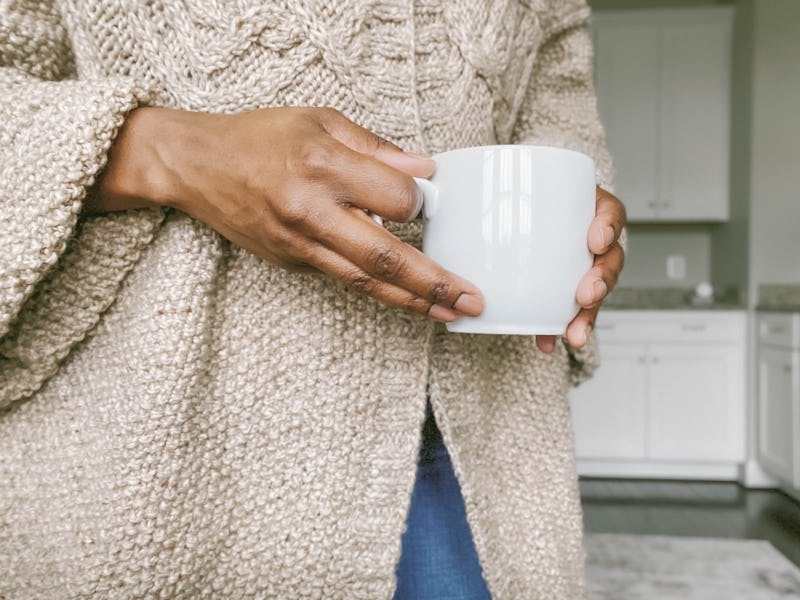 Grace Cary/Getty
COVID-19 lockdowns and the restrictions associated with them have now ruled our lives for more a year. On Feb. 22, 2021, Boris Johnson announced a four-part lockdown easing plan for England that could mean that restrictions will be lifted entirely by June 21. In Scotland, Wales, and Northern Ireland, political leaders are looking at a similar schedule for the end of lockdown. While this news has been viewed as a relief by some, for others it feels like a long time to try and keep their spirits up – and the impact of the past 12 months is likely to last longer after June 21. So, if you're struggling, here are some mental health resources for the remaining weeks in lockdown and beyond.
Over the last 12 months, charities have highlighted the monumental impact that COVID-19 is having, with Mind reporting that 60% of adults and over two thirds of young people (68%) have said their mental health has got worse in lockdown. Not having our usual support systems in place, combined with a lack of work or a feeling of hopelessness about the future, can all be contributing factors.
And while most people have found being stuck indoors difficult, there are also people out there for whom the end of lockdown causing major anxiety. Describing the effects of "re-entry anxiety," consultant psychologist Marc Hekster told the Independent: "Lockdown has created an artificial sense of security about the world. We have been protected from the virus and perhaps also protected from complicated family circumstances, family conflicts, and other external issues."
Whatever you're struggling with right now, know you're not alone. There's so many resources, helplines, and people there to listen.
This article was originally published on