These Are The Most Popular Safe Words People Use During Sex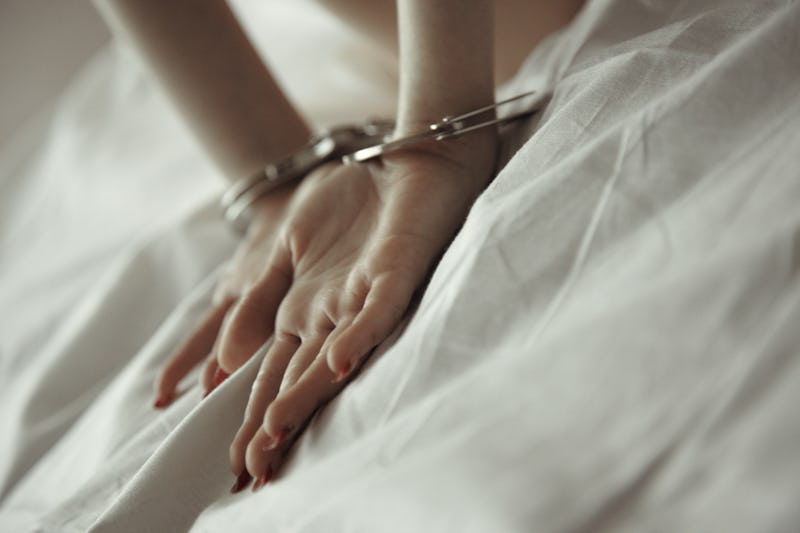 Arman Zhenikeyev/Corbis/Getty Images
When it comes to choosing a safe word with your partner before engaging in rougher sex, BDSM, or other kinds of kink, there are a lot of different routes you can go. But the one you may want to skip: Stop, don't, or no. That's because, in the moment in certain BDSM situations, these words can sometimes be part of the scene.
A survey from Lovehoney, a leading adult toy retailer, asked 1,280 people around the world about their go-to safe word. "People are incredibly creative when coming up with safe words," says Lovehoney's expert Coco Cameron. "Some words or phrases are ones we never would have thought of, but every couple has their preference and the more unique, the better!"
Since it's a good idea to talk safe words before you get hot and heavy, here's some inspiration to draw from. You don't necessarily need to create an entire BDSM contract (although you can!), but you should have a conversation before things get intense, and have it before every play session. Here, some safe word inspiration.
This article was originally published on