How To Deal With Second Wave Anxiety, According To Experts
The future seems very uncertain right now.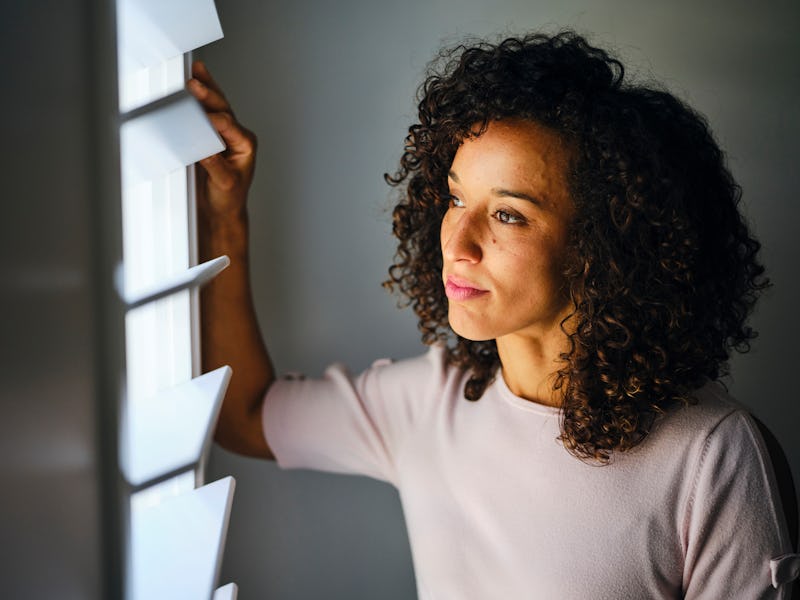 RichLegg/E+/Getty Images
The UK lockdown, implemented to try and limit the spread of coronavirus, lasted for several months, and was an uncertain, frightening, and anxiety-inducing time. As we now emerge from the initial lockdown, concerns over a second wave of the virus, and thus, a second UK lockdown, are very real. The true likelihood of another country-wide quarantine is unclear, but there are ways to deal with anxiety about a second lockdown, if you're really feeling uncertain and worried. I spoke to some experts to find out their best advice for how to manage your anxiety.
Unsurprisingly, levels of anxiety were higher than ever this year. "When the UK's lockdown started in late March and in early April, anxiety peaked, according to our research," says Catherine Seymour, Head of Research at the Mental Health Foundation. "At that point, nearly two-thirds of UK adults surveyed said they had felt anxious about the pandemic." And while Seymour explains that there is not enough research yet to determine what anxiety levels are like now relating to a second wave, she notes that the Foundation's "latest results do seem to suggest that the gentle fall in UK anxiety levels has stopped."
In fact, a study recently undertaken by CBD brand Kloris actually revealed that as the first lockdown began to wind down in June, 42% of British adults were feeling more anxious than they were at the start of lockdown.
Therefore, despite most of the UK beginning to 're-open,' our concerns over our uncertain futures remain with us. So here's what the experts say about managing second lockdown anxiety.