9 Skin Problems You Can Get From Having Sex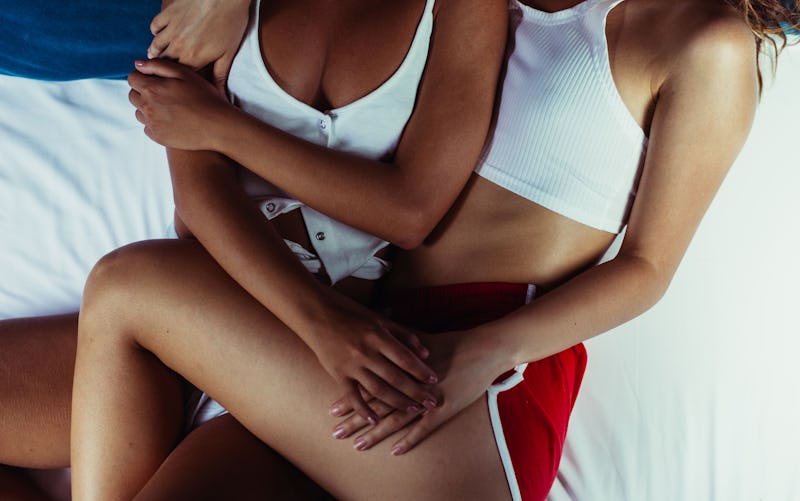 Fabio Formaggio / EyeEm/EyeEm/Getty Images
Sex can be a lot of fun, but it can also cause some unwanted side effects. Whenever you become that intimate with another person, your body is bound to have a reaction, and sometimes that can result in some skin problems from having sex. Some are temporary and harmless, while others come in the form of an STI, but either way, they can seem pretty alarming if you're not aware of what they are. It shouldn't scare you off from ever hitting the sheets, but knowing what can happen to your skin post-intercourse can help you take the proper precautions to make sure you're protecting yourself and your skin.
"Prolonged skin to skin contact and sweat and friction under intimate circumstances can lead to skin issues," says dermatologist Dr. Kally Papantoniou, M.D., F.A.A.D. There's a lot happening during sex that can make your skin go awry, whether it's on your face, your vagina, or some other part of your body, so it's no surprise that there's sometimes a reaction.
Practicing safe sex is a good way to begin looking out for your skin, but other issues just occur as a result of all that movement between the sheets. Here are nine skin problems you can get from having sex.
Experts:
David Lortscher M.D
Kally Papantoniou M.D. F.A.A.D
Sejal Shah M.D
Ava Shamban M.D.