8 Things Doctors Want You To Know About How STIs Are Transmitted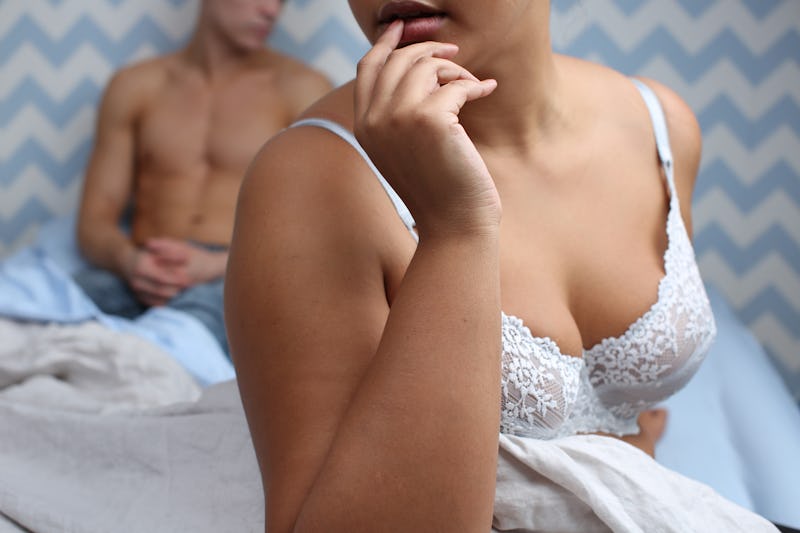 Ashley Batz/Bustle
Safe sex is definitely one of those topics where a lot of misinformation resides. It's important to know all the facts about how STI's are passed to go forward having conscious, responsible sex with other people. And it goes without saying but why not say it anyway: practicing consensual, informed, communicative sex is sexy AF.
"Safer sex should include conversations about sexual practices with your partner before you have sex the first time," Dr. Allison Hill, OB/GYN, tells Bustle. "Ideally, both partners should have STI screening before being active together."
Using condoms prevents the spread of infections which are passed through bodily fluids, Dr. Hill says. Often infections like HIV, and hepatitis, as well as those passed through mucous membrane contact like chlamydia, trichomoniasis, and gonorrhea can be prevented through condom use. However, STIs like herpes, genital warts, and syphilis are not easily guarded against by condom use.
If you do have STIs, know that you are not alone in this. Trust that STIs are common, can happen to literally anyone who is sexually active, and they can be treated or managed. Ask your healthcare provider for some information on how to safely engage in sexual activities and for a treatment plan. Again, there is no shame in this.
While all the details involved in making sure you're having safer sex might make you nervous or overwhelmed, it's all a really important part of engaging in sex. Again, the best way to approach new sexual relationships is simply with straightforward communication and by making sure you and your partner(s) are up to date on all your testing.
Below, some pros talk about a few things you might not now about how STIs are transmitted.