7 Text Games To Play With Your Long-Distance Partner
You'll stay more connected *and* entertained.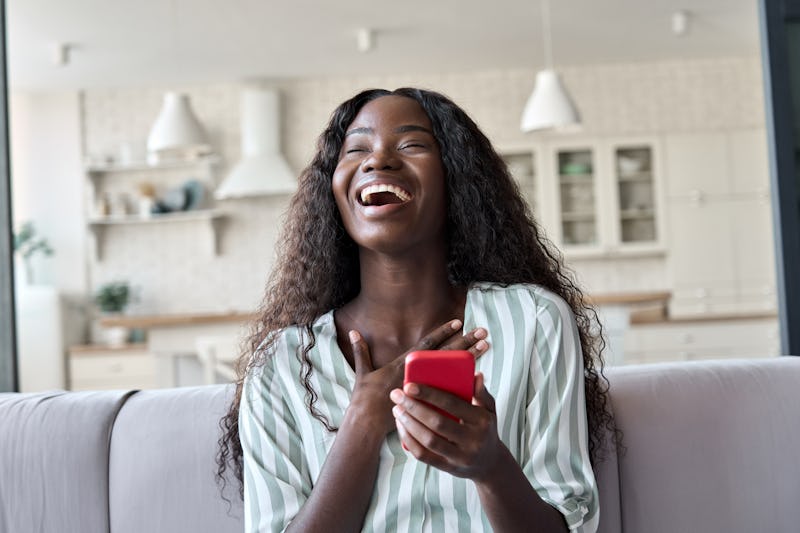 Shutterstock
For many couples, spending time apart can be healthy and a way to make their time together even more enjoyable and meaningful. But when you're a couple in a long-distance relationship, you might find that extended time apart can be difficult and affect how connected you feel to your S.O. Occasional visits, video calls, and distance-friendly gestures (like sending surprise gifts or flowers) can help, sure, but some couples in an LDR might need more help in their day-to-day — which is where text games with your partner come into play.
Beyond the usual "How was your day?" messages, playing games with your long-distance partner over text can be an easy way to provide relief from feelings of disconnection — while even adding to your collection of inside jokes with each other. Of course, texting and calling your partner in general are necessary modes of communication when it comes to staying present in your S.O.'s life, but an LDR can still weigh on anyone when they miss their love. "Without the relief of seeing one another, long-distance couples have to manage a tremendous amount of longing without the certainty of comfort, connection, or touch happening anytime soon," Mollie Eliasof, a relationship therapist, previously told Bustle.
If you want to keep your convo fun and interesting with your bae, here are some text games to play with your long-distance partner.