11 Texts To Send When You Didn't Hit It Off On A First Date
"Wishing you the best of luck in finding your soulmate, but it ain't me."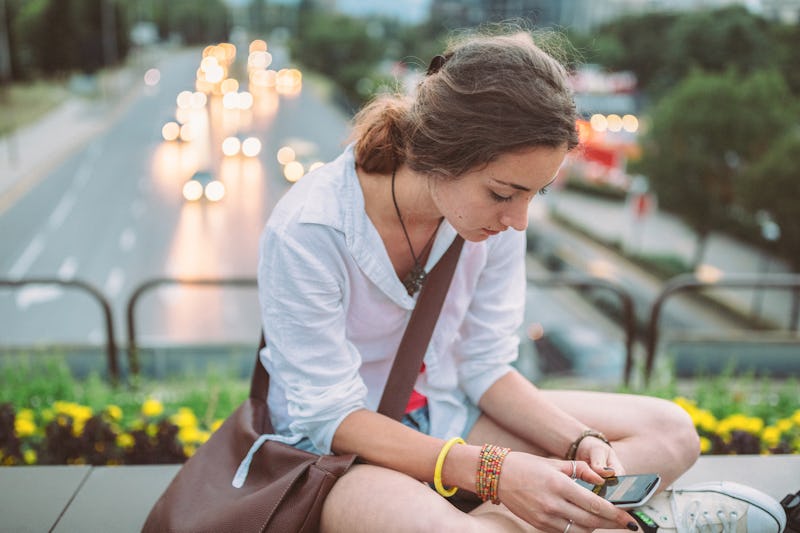 martin-dm/E+/Getty Images
You were skeptical of your date's IRL charms before you even ordered appetizers, and by the time you got the check, you wish you'd swiped left. There's a 0% chance of a second date, and you'd like to make that clear without a ghosting sitch. Sending the right text after a first date when you're definitely not interested can help you and your date move on to the next one.
"Being clear, open, and direct will elevate your status as a great communicator," says Jennifer B. Rhodes, Psy.D., a psychologist with the mental health provider Alma. In other words, being honest instead of playing gymnastics with your words will leave you feeling less like a jerk. And a little straight-forwardness now will go a long way toward shutting down any false hope they might have about sliding into your future DMs.
If you just weren't feeling it, how do you let someone down easy without giving them false hope? It'll save future you a lot of headaches to be direct, but you might not want to go full-out "It's not me, it's you" if it wasn't the worst first date ever. Instead, you can try these 11 texts to send when you're not interested after your first date.
Experts:
Jennifer B. Rhodes, Psy.D., psychologist with mental health provider Alma