11 Sweet Valentine's Day Texts To Send Your Partner
Roses are red, iMessages are blue...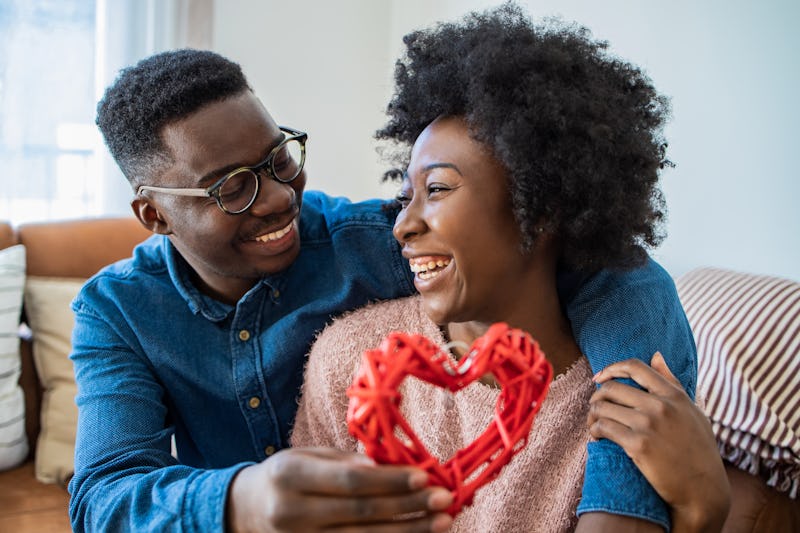 Riska/E+/Getty Images
It's Feb. 14, and you're ready to rumble. Sure, you could break out the construction paper and the scissors that cut in fun shapes to make your partner a literal paper Valentine. But honestly, who has the time? Or a glue stick? In this economy! For a mess-free message, these Valentine's Day texts to send your partner are sweeter than Fun-Dip (and sexier, too).
Whether you think Valentine's day is totally overrated or you wait all year for Feb. 14, V-Day can be a sweet time to tell your boo how much you like them. Among the daily stresses of work and school, and of course, living through a global pandemic, taking a day to give your date some affection may be just what the love doctor ordered. If you're not one for gifts or big displays of affection, a nice text can be the perfect balance of lovely and low-key. And if you're all about the gifts and surprises, a sappy V-Day text can set the tone for a whole day of love.
Here are 11 texts to send your sweetie on Feb. 14.