Psychologists Explain Why You Can't Forget Your First Love
Experts explain why you still can't forget them.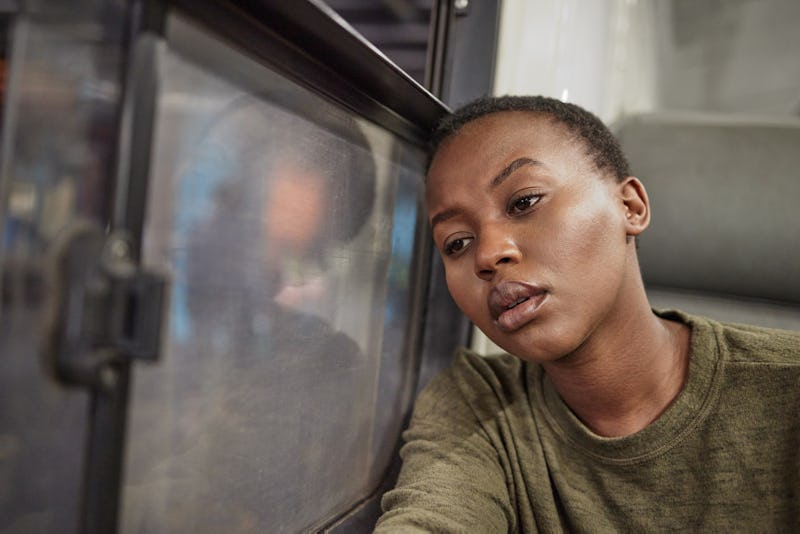 PeopleImages/E+/Getty Images
No matter how much time has gone by or how many relationships you've had since, it's hard to truly forget your first love. Falling in love with someone for the first time is a life-changing experience. When it's the first time you've ever felt so strongly about another person, it can be truly devastating to have all of that end. If you're wondering how to get over your first love — even years later — you aren't alone.
According to relationship experts, there are reasons why your first love is so unforgettable. It doesn't just open up a world of excitement and possibility for you, according to Dr. Holly Schiff, PsyD, a licensed clinical psychologist, it can also bring up feelings of fear. "This experience is unlike anything you have felt before, which makes the person associated with this discovery a permanent fixture in your memory," Schiff tells Bustle. "Not to mention the chemical bonds you experience when in love, such as oxytocin."
Oxytocin is known for being "the love hormone." It helps bond people closer together, it's what keeps some people monogamous, it can lower your inhibitions, and it can help you become more open and trusting of others. Simple things like hugging, kissing, and cuddling, can chemically bond you to your partner.
Your first love usually comes with other new milestones as well, such as physical firsts — like your first kiss or first time having sex — or relationship firsts — like learning how to compromise or fight fairly.
"You will carry these memories with you throughout your lifetime especially since this person was responsible for some of your personal growth," Schiff says. "First loves usually also represent your youth or a younger, more simpler time, one which most people look upon fondly and long for."
When it's the first time you've experienced that with someone, it can be hard to forget them. But that isn't the only reason why it's so hard to get your first love out of your head. According to experts, your first love actually impacts your brain.
Experts:
Dr. Holly Schiff, PsyD, licensed clinical psychologist
Dr. Robin Buckley, cognitive behavioral coach for couples
Joseph Bordelon, principal practitioner and owner of Christian Counseling Austin
This article was originally published on