19 Love Experts On The First Time They Fell In Love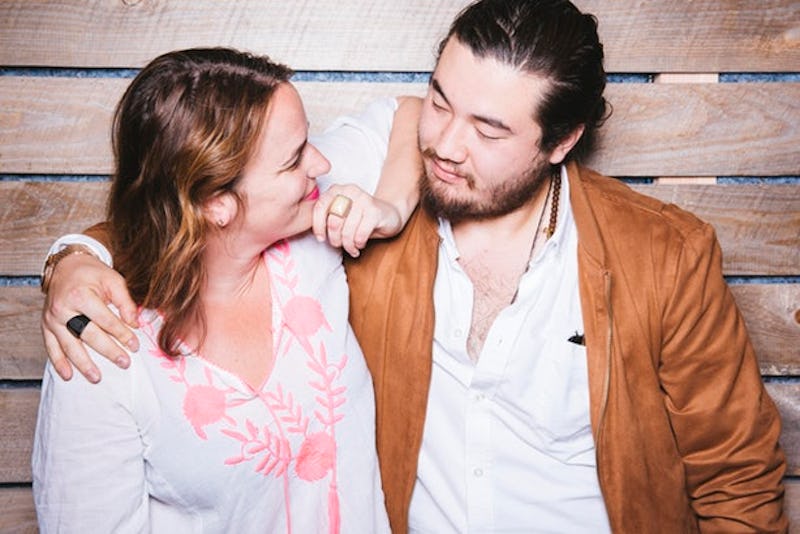 BDG Media, Inc.
Falling in love is wonderful — the sense of euphoria, excitement, and feeling that you finally found someone you're compatible with on many levels. In fact, you don't even know how you lived without them for so long, as they're just such a natural part of your life now and enhance it in so many ways. Plus, *no one* forgets about the first time they fell in love. And the thing is, love is a phenomenon that's not biased when it comes to how old the participants are: It can happen to anybody, and does all the time. From love at first sight to love that starts out as friendship, it also comes in many forms. But how do you know if it's love?
"While the emotion of love can certainly feel overpowering, it is an emotion that leads to building and investing in another person," Shlomo Zalman Bregman, Rabbi, matchmaker, and relationship expert, tells Bustle. "When a person is experiencing love, their focus becomes, 'What can I give this special person I've met? How can I make their life better? How can I add to them? How can I make *us* better?' In essence, it's based on giving, and a person will want to get to know their partner very deeply, and on a multitude of levels (by asking a lot of personal questions that cover a broad spectrum of life's experiences). If you really love a person, you'll probably see them as they actually are: a real human being with lots of flaws (or at least a couple), but you love them nonetheless! With love, you'll also look for ways to expand the relationship, commit to it, and make plans for the future."
And when it comes to love, although a relationship expert's job is to help people navigate their love lives, chances are, they have their own love lives to focus on, too. Below, love experts reveal the first time they fell in love.