16 Bustle Readers Share How They Spent Money In Lockdown & Their Answers Might Surprise You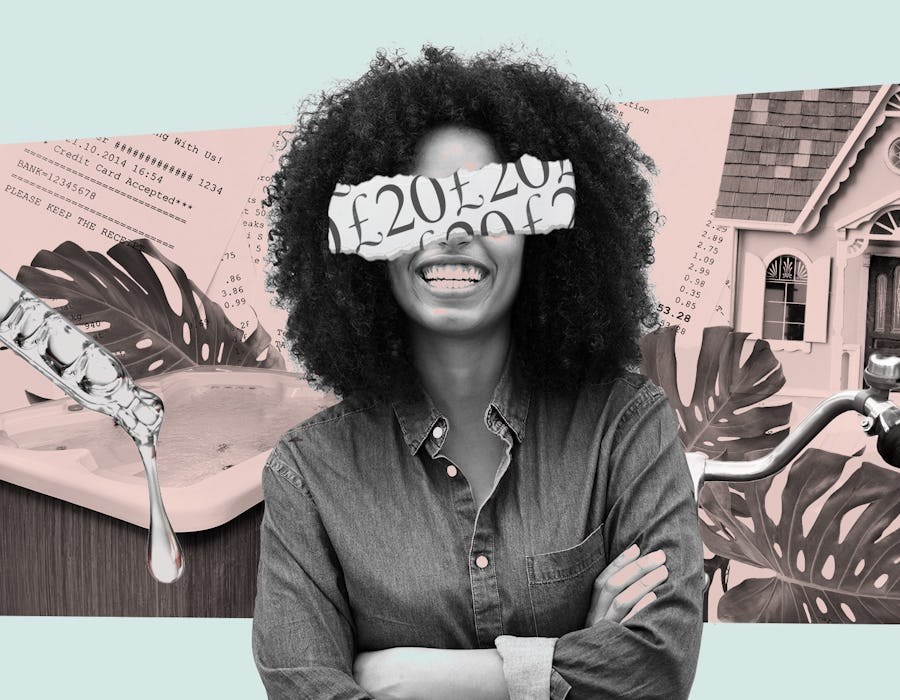 Shutterstock / Bustle
We asked 16 women across the UK to share what their spending habits have been through lockdown. From Edinburgh to London, our Bustle audience have adapted to isolation by buying products and services that make their life more joyful.
From hot tubs to houses – their 'most extravagant' purchases are wildly varied. Consider this a window into the millennial woman's lockdown bank statement - and there are three trends we saw from taking a peek.
Conscious consumerism
Our readers have been using phrases and words like "more conscious", "cautious" and "mindful" to describe the way they spend money now. This language is both reflection of this year's sustainable-consumerism conversation, and thinking about how their purchases will bring them enjoyment over temporary distraction. Respondents talk a lot about making bigger, more meaningful purchases and focusing on quality over quantity.
Seesaw spending
While new costs have popped up in lockdown, other everyday outgoings have dissipated. A drop in commuting, work lunches, socialising and travel has left some extra room in her monthly budget.
Some of the women we heard from are choosing to set this aside for a rainy day (keeping their fingers crossed for travel). Others have already found new ways to spend this money. Which leads us to the third trend.
'Treat yourself'
Multiple women told us they've been shopping to 'treat' themselves throughout lockdown. Whether it's clothing, beauty products or homewares - they're looking for ways to reward themselves through online shopping.
In particular, homeware and interiors at at the top of her list - a reflection of spending so much time at home, and wanting to create a space that reflects her personal style.
Don't just take our word for it, have a read through their fascinating responses to our lockdown money questionnaire below.