Why Charlize Is Perfect for 'Dark Places' Role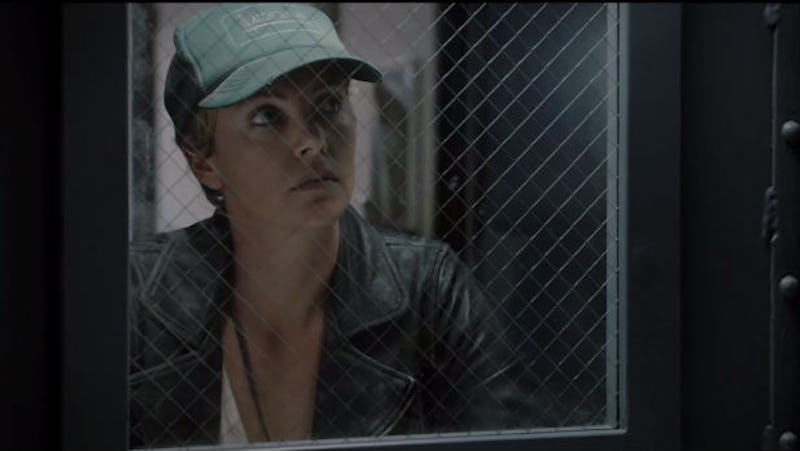 Just like a Gillian Flynn novel, suspense is building as the release of Dark Places draws closer. The Dark Places trailer already promises the movie will be crazy intense, partially due to Charlize Theron's amazing acting abilities. However, in a sneak peek video, the Oscar-winning actress reveals that she faced some challenges in playing Libby Day.
"I knew going in that I was kind of up against a wall," Theron explains. "This character was written at five foot two and red hair, so for me, it became very important right from the beginning to figure out a way to get the essence of her across."
The author of Dark Places, Gillian Flynn, was very supportive of Theron taking on the character, and notes that she was thrilled to find out the actress joined the project. "There were things that kind of came to me once I understood this person, who obviously had become so stunted in her growth because she didn't know how else to survive," Theron adds. "And her survival was just 'Stop. Don't grow up. Don't have any responsibility for yourself.' And I think that's something that anybody can relate to. We don't all have to go through some horrible tragedy in our life in order to understand Libby."
Whatever initial doubts Theron had, she's perfect for the role of Libby Day. Libby is understandably complex and distrusting, but still manages to appeal to readers. Likewise, Theron gives a restrained edge, understandable considering Libby's tragic childhood, while keeping the viewers intrigued. Even Flynn notes, "I just think she has that right amount of toughness to her."
Furthermore, as Theron says, Libby's childhood ended when she was eight years old. She's developed an unconventional method of survival, while never truly moving on from what happened to her. It can't be easy to balance all of the angles of the character, but Theron does in such a way that viewers forget the internationally known actress behind the character.
Does Theron meet your expectations for Libby Day? You can catch the full movie when Dark Places hits theaters on August 7.
Images: A24 (screenshot) (2)