What We Know About 'X-Men: Apocalypse' So Far
It seems like we can't go through a single day without some news dropping about the Marvel Cinematic Universe. Last week Ant-Man dominated the box office and on Tuesday it was rumored that Rachel McAdams might join Doctor Strange with Benedict Cumberbatch and Tilda Swinton. Well, there's even more Marvel madness on the way: X-Men: Apocalypse director Bryan Singer shared a photo from the set of the film and it shows the colossal scale of his upcoming superhero epic. Singer stands below a towering set piece and is completely dwarfed by its massive size. Needless to say, X-Men: Apocalypse is pulling out all the stops.
Though The Avengers might be the hottest ticket in the comic book world, they owe it all to X-Men — the original crew of superheroic blockbuster stars. When news spread that Apocalypse would be the next installment of the X-Men series, fans went wild because these mutants have yet to face off against a villain as powerful as Apocalypse. This film is going to be the biggest and baddest of the franchise yet; it brings back moviegoers' favorite characters and introduces a handful of brand-new ones that will become instant hits.
After seeing this brand new image from the set, we now know more about X-Men: Apocalypse than ever. Here's a round-up of every bit of info we have so far about the movie.
It's Going To Egypt
Here's Singer in Apocalypse's lair. Apocalypse, played by Oscar Isaac, is an invincible villain who may have been the first mutant in all of mankind.
Your Favorites Are Coming Back
Michael Fassbender, James McAvoy, Jennifer Lawrence, and Nicholas Hoult are all returning along with Rose Byrne coming back as Moira MacTaggert. And you guys... QUICKSILVER IS BACK!
There Are Some Newbies On The Block
Apocalypse will introduce fans of the MCU to Sophie Turner as Jean Grey, Ben Hardy as Angel, Olivia Munn as Psylocke, and Lana Condor as Jubilee.
This Is Largely About The Villain Instead Of The Heroes
The end of Days of Future Past shows us Apocalypse controlling the Egyptian pyramids with his power, and he can also control mutants. We will probably get a lot more backstory on the bad guy instead of the mutants we already know and love. His name is in the title, after all.
It's Jennifer Lawrence's Last X-Men Film
Sorry fans, it's true. Lawrence will not return as Mystique after Apocalypse.
The Film Takes Place in the '80s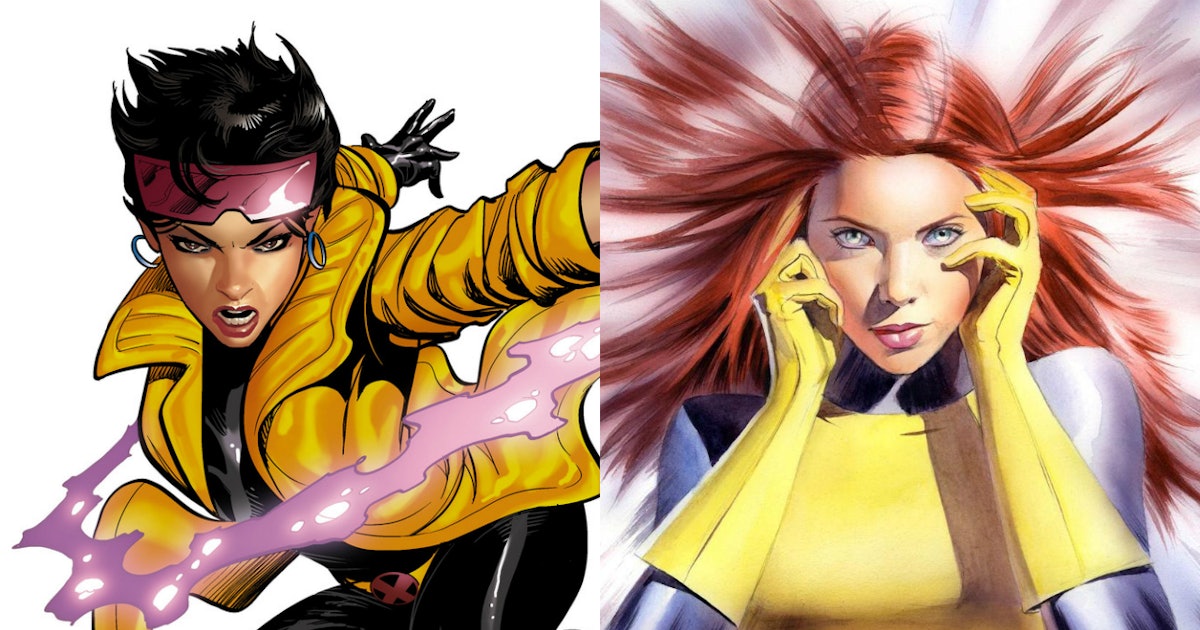 Days of Future Past took place in the '70s and this one is picking up where the last film left off... in case you couldn't tell by the fashion.
The Film Shows Us How Charles Becomes Professor X
IT'S THE MOMENT WE'VE ALL BEEN WAITING FOR!
X-Men: Apocalypse doesn't hit theaters until May 27, 2016 though my non-mutant powers tell me its going to smash the summer box office... of future past.