11 A/W 2015 Trends From Around The World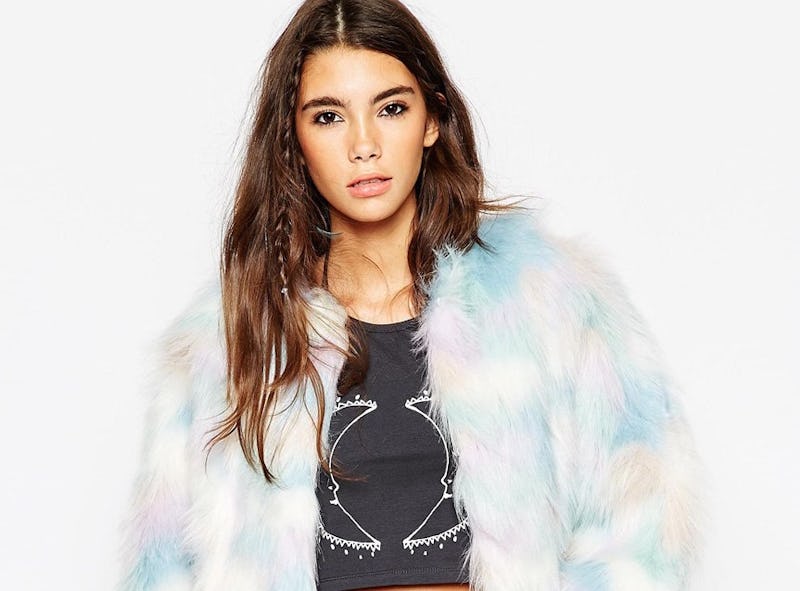 It won't be long before we're wrapping up summer and moving into cooler temperatures. And with the changing of seasons, we'll soon have new fashions to gush over and autumn/winter 2015 trends to get excited by. Even though it's still summer in the States, certain countries in the Southern hemisphere have been in the depths of winter (OK, the depths of their winter, which is not usually quite as frigid as ours) for several months now. This means sartorial enthusiasts in places like South Africa, Australia, New Zealand, and Brazil have been strutting some brilliant winter-wear since June that I can't wait to get my hands on.
One thing I love about the world we live in is that most things — fashion included — have arguably gone global. I like to follow Instagram accounts from nation to nation, and meet friends from all over the world in the process. And although it's only late summer for me, I'm loving some of the styles coming from chillier climates.
I've put together a list of the most exciting and wearable trends that will have you actually wanting autumn and winter to get here as quickly as possible. Come the A/W season, you'll have an arsenal of styles to try.
South Africa
When I traveled to Johannesburg last year, I truly felt like it was a rising fashion influencer, where you could find an eclectic mix of traditional and contemporary styles to suit your ever-changing fashion needs.
1. Textured Fabrics With A Vintage Flair
Folds of fabric are basically common sense for colder temperatures. Why not try a classic look with a textured, vintage dress? Flared trousers offer a lot more texture as well, and also tap into the retro trend.
2. Fuzzy Coats
It's not hard to see the appeal of a cozy coat for winter. These muppet-style ones are even more chic in white or black.
3. Pastels
Not just a palette for spring anymore, pastels look lovely with the changing leaves or on snowy days as well. Pops of color (which also seem big in Australia) make gray days feel less ominous.
4. Dungaree Skirts With Stockings
Also known as overalls, a wool or otherwise thick fabric dungaree skirt will make a cute statement for cold days when you still want to dress up a bit.
Australia
When it comes to the fashion of Australia, it's hard not to think of beachy summer vibes. But Australians experience winter, too, and offers us some cool trends to try when ours rolls around.
1. Bright Colors
Typical black, winter white, and grays are staples in most people's autumn/winter wardrobes, but in Aussie territory, colors have made a comeback for winter. Emerald greens, magentas, navys, and sapphire blues are especially popular.
2. Florals/Lace
If you have a flare for traditionally feminine attire, this winter will have you blooming with florals that no longer have to be reserved for spring.
3. Color Blocking
This trend is a great way to give neutral colors a bit more pizzazz.
New Zealand
New Zealand is serving us several rad trends to try this winter — one of which is definitely not something we often associate with the months between September and April.
1. Sheer Fabrics
Even though sheer might not seem like a good idea for cooler temperatures, there are lots of ways to wear it and still keep warm thanks to layering. Keep thinking "romantic" with a lot of these Southern hemisphere trends as sheer tops continue that flirty peekaboo effect for skin even in winter when it's more common to cover up.
2. Cape Sweaters
Cape sweaters are like cozy blankets to snuggle with at all times, even in the middle of your work day.
3. Creams And Ivories
Coats, scarves, and pants have all gone neutral in New Zealand this season, with a focus on creamy whites and ivories. Side note: You can downplay your dressy outfits this winter with a pair of athletic shoes — another steal from New Zealand circa 2015.
Brazil
Winter in Brazil tends to occur between June and August (or in other words, peak of summer in most of America). Naturally, the nation has some gems for us to try come the A/W season.
1. Flannel Raincoats
Shown in Brazilian designer Alexandre Herchcovitch's AW15 runway, we have a sure-fire way to accessorize during those gloomy rainy days.
2. Horse Print
Victor Dzenk's horse print challenges the same old leopard or zebra prints we're all bored of, and I think it would be great for an autumnal look.
3. Gold
Anything with gold will automatically look great with earth tones come the autumn, so get ready to sparkle.
So there you have it. Even if you're not looking forward to rain, sleet, or snow, you can at least look forward to the fashion.
Images: Courtesy ASOS