Where's The Actress Behind Lavender Brown Today?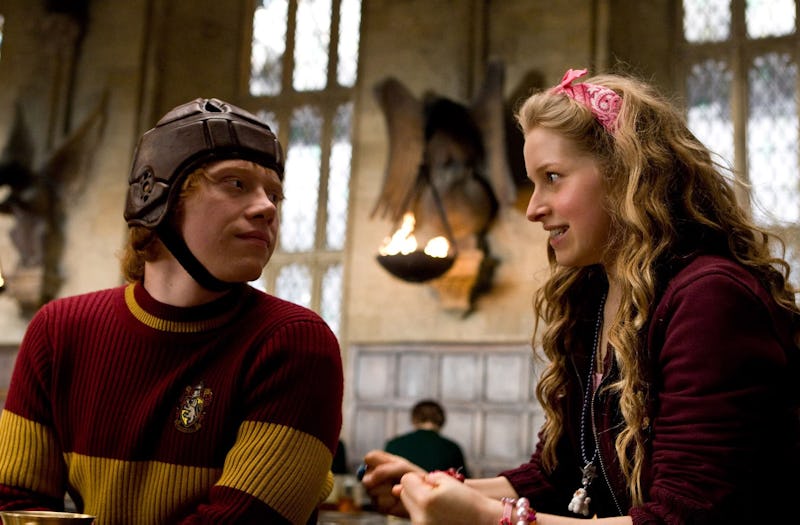 If you consider yourself a Potterhead, then you most definitely remember that dreadful time in Harry Potter and the Half-Blood Prince when Ron was constantly snogging Lavender Brown. Ugh. Not only was it horrible for fans who wanted Ron and Hermione to take their friendship to the next level, but it was even worse for Hermione, who's heart was breaking every time she saw Ron and Lavender being all lovey-dovey. Thankfully, it all worked out in the end between Ron and Hermione, but the same can't be said for poor Lavender. We all know how things ended for her, but what happened to the actress who played Lavender Brown? Jessie Cave has sure been keeping busy.
After she starred in the last three Harry Potter films, Cave filmed several more projects, including Tale of Tales alongside Salma Hayek and John C. Reilly. She even starred as Biddy in the 2012 version of Great Expectations, in addition to appearing in the 2014 Golden Globe nominated film Pride. So, besides acting what has the 28-year-old been up to? Not only is she active on both Twitter and Instagram, the actress is definitely making a name for herself as a successful and creative businesswoman.
Here are a few things Cave has been up to since playing Lavender Brown.
1. She's A Mom
With her boyfriend Alfie Brown, a standup comedian, Cave has a son named Donnie, who she can't help but share photos of on Instagram. As she told The Independent in July 2015, "I had a one-night stand. Alfie keeps saying that he feels like he's in Knocked Up." She continued, "We could have ended up hating one another, but we've ended up loving one another."
2. She's A Designer & Doodler
Cave founded Pindippy.com, where she shares doodles, sells t-shirts, and designs all kinds of cute products. A lot of her doodles incorporate feminist ideals, and are honest and witty about friendships, dating, and love — perfect for young women.
3. She's An Author
She just published her first book, Love Sick, a collection of her own cartoons. She told The Independent that she is working on three more books, with one focusing on babies.
4. She's Ambitious & Ready For TV
In addition to developing a teen drama about a girl roller derby champion with Channel 4, Cave would really love to write a "chick-lit novel" featuring her cartoons. In the future, she wants to make a British Daria or Family Guy, she told The Independent. "I'm ridiculously ambitious and eager to share things I've made myself. As an actress I'm aware of the realities of the business. I understand that I might never work again. And that's OK, really. If I hadn't got Harry Potter, I don't know how things would have turned out... but I feel like I'm now in the right place."
5. She Has Her Own YouTube Channel
When she isn't busy writing or drawing, Cave creates videos for her own YouTube channel. Yes, that is Luna Lovegood, aka Evanna Lynch, in the above video.
6. She's Friends With Her Harry Potter Co-stars
In addition to Luna Lovegood, it appears Cave is still friends with some of her Harry Potter co-stars. That's Dean Thomas (Alfred Enoch) and Romilda Vane (Anna Shaffer).
Who knew Lavender Brown was so successful? She might not be making headlines every day like Harry, Hermione, and Ron, but she is definitely making a name for herself.
Images: Warner Bros.; Giphy