This Disabled Mannequins Video Will Make You Cry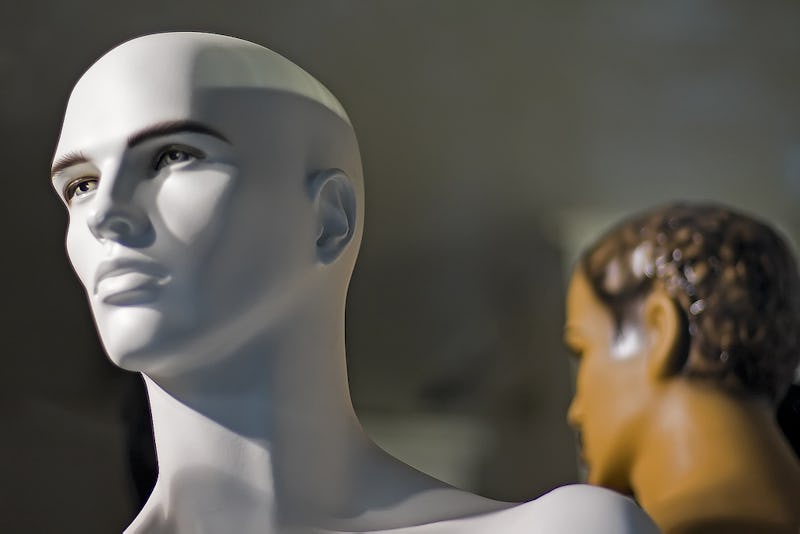 English department stores are using plus-size mannequins, Venezuelan retailers are showcasing ones with giant breasts, and now Pro Infirmis, Switzerland's largest professional organization for people with disabilities, is working with real people with disabilities to create its own unique series of mannequins.
For this campaign, called "Because Who Is Perfect? Get Closer," Pro Infirmis took the disabled participants' measurements to create their mannequin equivalents. Different disabilities were included, such as scoliosis and brittle bone disease. On Tuesday, December 3, the mannequins were placed in store windows on Zurich's main downtown street, Bahnhofstrasse, in honour of the International Day of Persons with Disabilities.
"Often, we cling to ideal instead of accepting life in its diversity representations," said Mark Zumbühl, head of communication at Pro Infirmis.
The struggle to make sure these body types are represented, especially in fashion, is still very much an ongoing process. Nordstrom has been including people with disabilities in their advertising since 1991, and Debenhams recently made a splash when it included an amputee in its 2013 look book.
The whole process behind "Because Who Is Perfect? Get Closer" was filmed, and the resulting video is touching and thought-provoking. The concept itself is clever, but the reactions of passersby and of the disabled models themselves really make this video worth watching.
Image: Horia Varlan/Flickr