Can Joe Redeem Himself On 'Bachelor In Paradise'?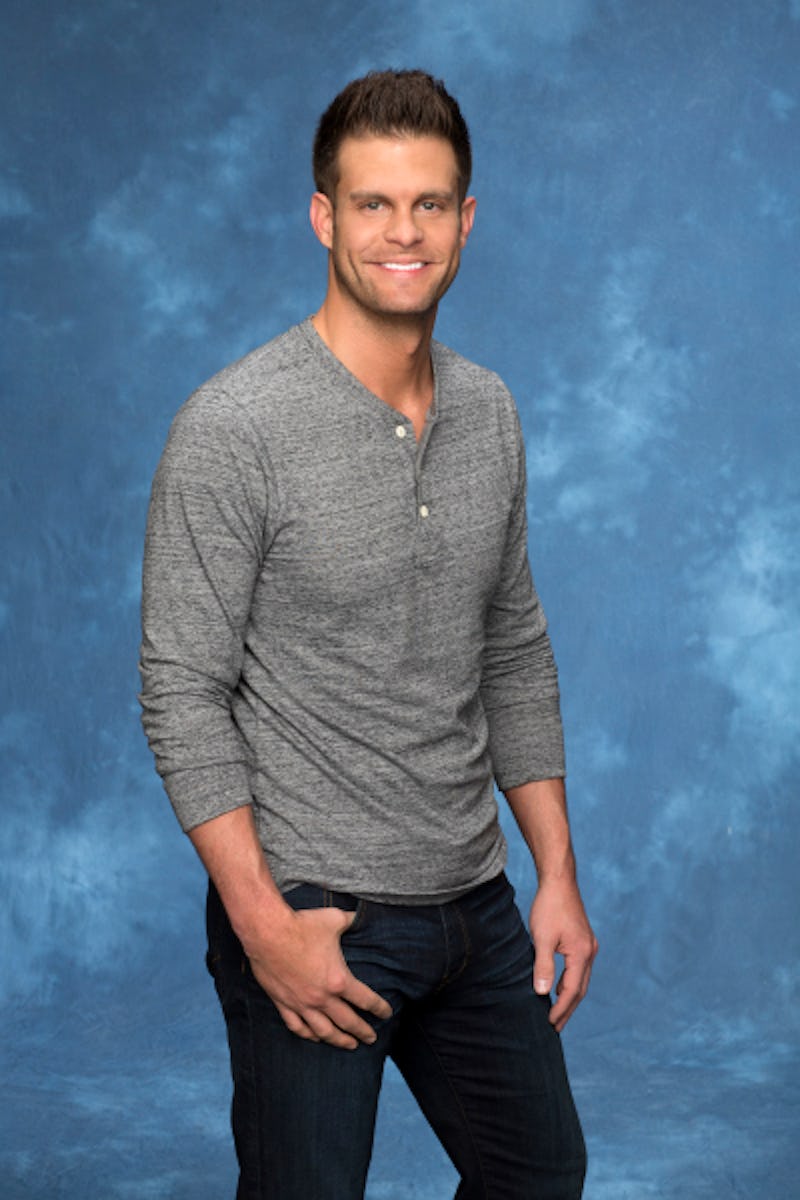 The Bachelor in Paradise boasts itself as a return of those you loved and those you loved to hate on The Bachelor and The Bachelorette. And then there's people like Joe, from Kaitlyn's season of The Bachelorette . Joe's time with Kaitlyn was so under-the-radar that you probably forgot all about him until his abrupt, and totally uncomfortable, exit in Ireland. Joe is joining Bachelor in Paradise , and he has some redeeming to do, because while I might not remember him actually as a contestant on The Bachelorette, I do remember his icy departure. And I'm sure he doesn't want to be labeled as the Bitter Bachelor. (Spin-off idea?)
Let's travel back in time — and to another land, Ireland! — and recall just how bitter Joe was when he was dumped by Kaitlyn. In Ireland, Kaitlyn took Joe on a walk of the castle grounds — red flag number one. She sat him down on a bench — red flag number two — and he started telling her how he could see himself spending the rest of his life with her — red flag number three. She didn't reciprocate the feelings. After doing her job and telling Joe that she wasn't feeling it as much as he was, Joe shifted from lovable Kentucky fella — I think? I really don't remember him from the season — to a relatively nasty ex, saying he "didn't want to say s**t to [Kaitlyn]."
I totally understand that being dumped on TV would really suck, but Joe, you went on The Bachelorette. You had a one in 25 chance of not being dumped on TV. Plus, Kaitlyn looked straight up miserable while you professed your love to her. READ THE ROOM, JOE.
So now that Joe is joining Bachelor in Paradise, this gives him an amazing opportunity to show that he's really not that guy from the castle in Ireland. This is his time to prove to us that he's the guy we saw from the rest of the season — but seriously, are we sure we even saw him during the season?
Joe was always a good sport throughout the many shifting dilemmas Kaitlyn threw at her men (remember him singing with the mariachi band? Are your ears still bleeding?). Obviously drama sells on a show like The Bachelorette, so maybe the editing got the best of Joe's departure. Kaitlyn obviously saw something in him that got him to the final handful of men, so hopefully he can show a woman in paradise that he's actually a really good guy with a really cute dog.
Images: Craig Sjodin/ABC