15 Books With Epic First Sentences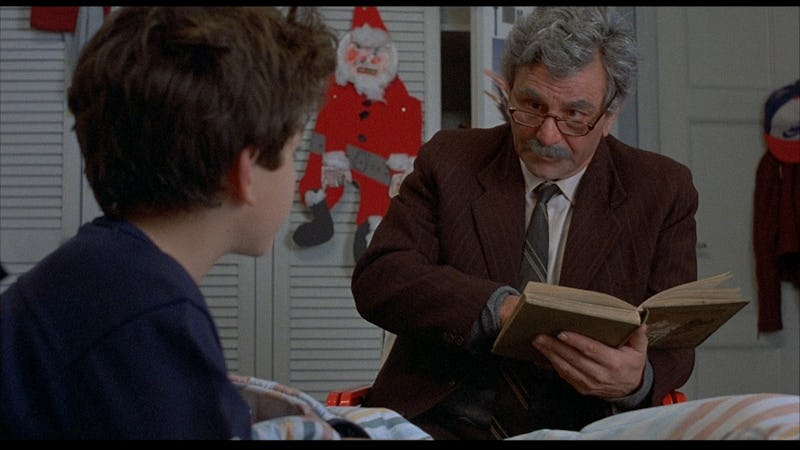 Some books take their time to grab a hold of your attention, their plot and characters slowly developing into something interesting and beautiful. But other books catch your eye the second you skim their first sentences, and suddenly there's no turning back.
Who can forget some of the great first sentences in classic literature? "It is a truth universally acknowledged, that a single man in possession of a good fortune must be in want of a wife." Pride and Prejudice . Or how about: "Call me Ishmael." Moby-Dick . And this famous first line: "In my younger and more vulnerable years my father gave me some advice that I've been turning over in my mind ever since." The Great Gatsby . Even if you haven't read the classic, you probably recognize the opening line ("It was the best of times, it was the worst of times… A Tale of Two Cities ), because something about a perfect first sentence indicates that an amazing story is about to unfold.
Although the tried and true classics are often home to the most recognizable first sentences, there are plenty of other books with great first sentences to pull you in, too. Spanning modern YA to adult bestsellers, writers are still crafting totally epic first sentences. And here are a few.
"If you are interested in stories with happy endings, you would be better off reading some other book."
— The Bad Beginning by Lemony Snicket
Right off the bat, Snicket warned everyone that A Series of Unfortunate Events wasn't going to be a walk in the park. From the first sentence, he set the tone of the gothic, dark, yet hilarious series that would steal all our hearts, just as Beatrice stole his.
"I lost an arm on my last trip home."
—Kindred by Octavia Butler
The story of a writer named Dana who travels back in time to the plantation era, Kindred begins with a sentence that you have to reread several times to make sure you've read it correctly. And then you'll have to finish the book.
"I may have found a solution to the Wife Problem."
—The Rosie Project by Graeme Simsion
Don Tillman isn't great at relationships in this novel by Graeme Simsion, and that's pretty evident from the first line. But still, it captures the attention, making you immediately wonder what the "Wife Problem" is, and what the narrator is going to do to solve it.
"I had just come to accept that my life would be ordinary when extraordinary things began to happen."
—Miss Peregrine's Home for Peculiar Children by Ransom Riggs
If that sentence doesn't pull you in, I don't know what will, because by the word "extraordinary," I'm hooked.
"Mrs. Rachel Lynde lived just where the Avonlea main road dipped down into a little hollow, fringed with alders and ladies' eardrops, and traversed by a brook that had its source away back in the woods of old Cuthbert place; it was reputed to be an intricate, headlong brook in its earlier course through those woods with dark secrets of pool and cascade; but by the time it reached Lynde's Hollow it was a quiet, well-conducted little stream, for not even a brook could run past Mrs. Rachel Lynde's door without due regard for decency and decorum; it probably was conscious that Mrs. Rachel was sitting at her window, keeping a sharp eye on everything that passed, from brooks and children up, and that if she noticed anything odd or out of place she would never rest until she had ferreted out the whys and wherefores thereof."
— Anne of Green Gables by L.M. Montgomery
Anne of Green Gables is a classic, but it's usually not remembered for its opening line. After all, with so many other quotable phrases from the series, the lengthy first sentence about Mrs. Rachel Lynde easily gets lost in the shuffle. But it's so epic, that it deserves a mention: first, because it's a super-long sentence. Secondly, it perfectly sets the scene for Anne with an "e" to come shake up everyone's lives.
"It was inevitable: the scent of bitter almonds always reminded him of the fate of unrequited love."
—Love in the Time of Cholera by Gabriel García Márquez
Why bitter almonds? What happened with unrequited love? I'm hooked.
"All I've ever wanted is for Juli Baker to leave me alone."
— Flipped by Wendelin Van Draanen
The sweet story about next-door neighbors Juli Baker and Bryce Loski begins with Bryce explaining exactly why he does NOT like Juli. It's the perfect setup for him to slowly but surely change his mind.
"Last night I dreamed I went to Manderley again."
—Rebecca by Daphne du Maurier
The famous first lines from du Maurier's modern gothic, Rebecca, set up the eerie tone of this book. Everything is about the constant presence of memory, and the ethereal opening immediately introduces that theme. Can't you just hear someone saying this in a haunting voiceover, while the camera zooms in on a looming, old-timey mansion?
"We slept in what had once been the gymnasium."
— The Handmaid's Tale by Margaret Atwood
One thing that makes The Handmaid's Tale so haunting is that it's dystopian, but the protagonist can still remember what things were like before her world crumbled. The opening line reflects this: the characters are sleeping in a room that was once a gymnasium, but as the line tells us, it's not any more.
"Coraline discovered the door a little while after they moved into the house."
—Coraline by Neil Gaiman
You just know she's going to go through that door.
"The snow in the mountains was melting and Bunny had been dead for several weeks before we came to understand the gravity of our situation."
— The Secret History by Donna Tartt
Talk about a foreboding first line. Who's Bunny? Why is he dead? What is their "situation"???
"Everyone my age remembers where they were and what they were doing when they first heard about the contest."
— Ready Player One by Ernest Cline
Ready Player One features an alternate history timeline, which is evident even from the first sentence — you've never heard about the contest, though the narrator claims it's really important. So, obviously I'm going to keep reading to find out what it is.
"He'd stopped trying to bring her back."
—Eleanor & Park by Rainbow Rowell
Eleanor & Park begins with a flash forward from Park's point of view, and readers immediately ask: who's "she" ? Where did she go? How quickly can I read this book so I can find out the answers?
"The two men appeared out of nowhere, a few yards apart in the narrow, moonlit lane."
—Harry Potter and the Deathly Hallows by J.K. Rowling
Most people can quote the now-iconic first sentence of Harry Potter and the Sorcerer's Stone by heart. But the first line of the last book in the series is so succinct, yet magical, that it deserves its own recognition.
"This is my favorite book in all the world, though I have never read it."
— The Princess Bride by William Goldman
This is one of my favorite quotes in all the world, from a book I have read, but it never loses its magic. How can the narrator love a book he's never read? you immediately ask. And suddenly you're swept up in "S. Morgenstern's Classic Tale of True Love and High Adventure."
Image: 20th Century Fox