Carly From 'Bachelor In Paradise' Has A Famous Bro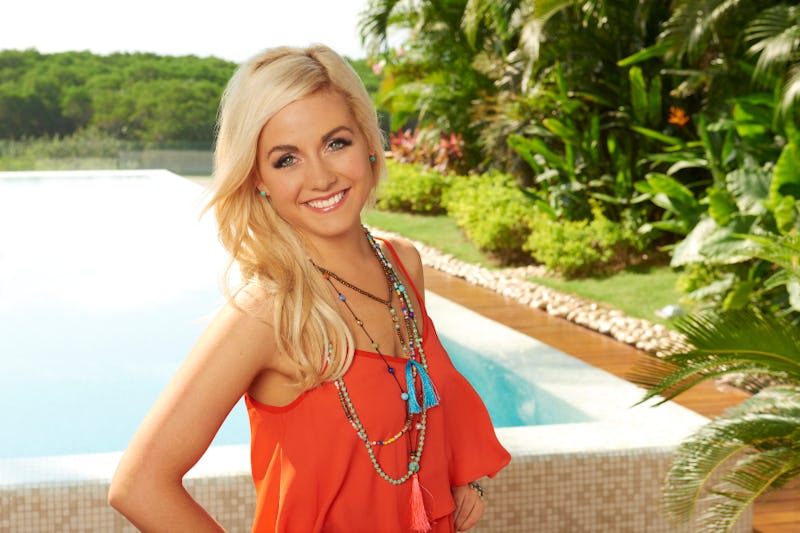 This season on Bachelor in Paradise, watching Lauren Iaconetti join her sister Ashely was very entertaining, and it made me hope that other Bachelor participants would get their siblings to join the franchise. For example, Bachelor in Paradise star Carly Waddell's brother Zak is pretty famous and entertaining in his own right. You might have forgotten this, but the Waddells are a Bachelor legacy family. Zak Waddell competed on Desiree Hartstock's season of The Bachelorette , and while he made it to the final four, he ultimately did not win her heart.
But, Zak clearly doesn't harbor any hatred towards The Bachelor franchise, because his firsthand experience wasn't enough to scare Carly away from joining Chris Soules' season — though I guess it must run in the family to be disappointed near the end of the season, because ultimately she didn't win Chris' heart either. Not sure what this means for Carly's run on Paradise, but hopefully she has better luck. Since appearing on The Bachelorette, though, Zak has found love, become a success, and seems to travel constantly. Looks like Desiree may be the one who missed out after all. Here's what you need to know about Carly's Bachelorette star bro.
Their Relationship Surprised A Lot Of Fans
Just check the shocked responses on this photo of the two siblings — they never made the connection.
He's Still Tight With Some Of His Costars
Is that Juan Pablo? Why yes, yes it is.
He Had Two Wedding Ceremonies
The widely circulated rumor was that Carly missed Zak's wedding in order to compete on Bachelor in Paradise. But, that was just his first ceremony in Ireland, while there was another wedding that took place stateside. So, let's cut Carly some slack.
His New Wife Is Pretty Awesome
I am willing to bet that Zak spends exactly zero time wishing that he'd hooked up with Desiree, because his wife, Elizabeth Coulon (now Waddell) is not only super gorgeous, but also just graduated with a Physician's Assistant degree, so if you're sick and happen to live in Texas, you might have Elizabeth giving you medical advice.
He's A Daredevil Traveler
Not only does Zak snap photos in all sorts of faraway locations, he's also partial to taking those photos in the most extreme parts of the world
He's Checking Items Off Of His Bucket List
Segway travel might not be my dream, but to each their own. Looks like a good time, though!
Carly & Zak Aren't The Only Waddell Siblings
There's also another brother, Denton... if I was a Bachelorette producer, I'd be asking Carly and Zak for his number, so there could be a chance that fans might see another Waddell looking for love on ABC in future seasons.
Image: Bob D'Amico/ABC