Burning Questions For 'Stitchers' Season 2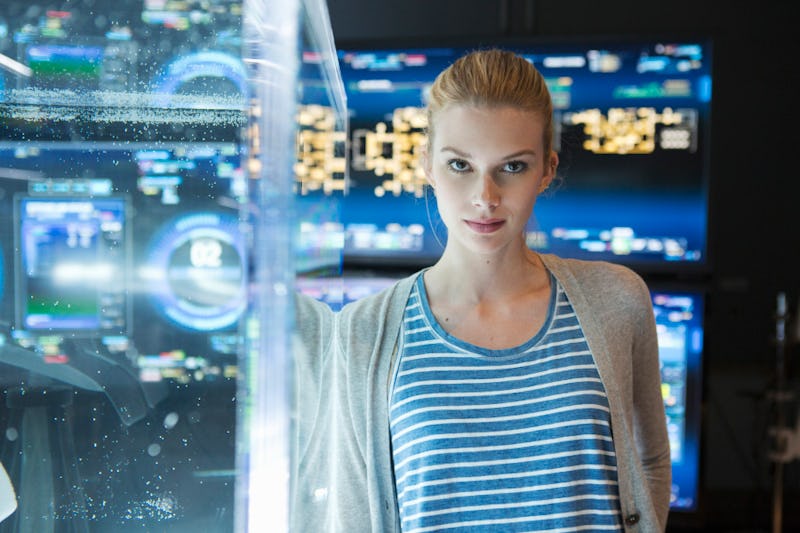 Has Stitchers Season 1 really ended? It seems like just a few days ago, I was watching Kirsten and Cameron get closer and closer to starting a relationship and getting to know the rest of the Stitchers universe's secrets (until he potentially sacrificed himself for her to stitch into his memories... Jerk). Now that Stitchers will return for Season 2, there are so many things I need to know about my already-beloved characters, and what's to happen with the show as well as the mystery of Kirsten's parents and her stitching past. So, when the show returns, these are just a few of the burning questions I need answered by Stitchers Season 2.
Thanks to the Season 1 finale, we know that Kirsten wasn't born with temporal dysplasia, but instead received it after her father asked her to stitch into her mother's mind while she was still alive. We also saw Cameron potentially die on the stitcher table after allowing Kirsten access to his mind and memories for clues as to who shot Fisher and who sent Kirsten a message through a dead body. Something nefarious is clearly going on at the Stitchers program, and only Kirsten, Maggie, and their team can stop it. So, what answers do we need in the show's second season?
1. Is Cameron Dead?
No. The answers HAS to be no guys. That's it.
2. Will Maggie Betray Les?
Let's hope so. And, let's also hope that she'll be the one to give Kirsten all the answers she needs about her mother and Ed Clark. There's still a lot of mystery here.
3. Who Is Les Working For/What Is He Doing With The Stitchers Program?
The dude is beyond nefarious. I just know it.
4. Where Is Kirsten's Father?
Was he the one spying on Kirsten with these binoculars? Is he planning something to shut down the Stitchers program? So many father-related questions!
5. Who Is Liam Working For?
I hope he's a good guy. Perhaps he is Kirsten's father's lackey?
6. Who Was The Lady That Sent Kirsten The Message From Beyond The Grave?
Was it her mother by any chance? Could she still be alive?!
7. Will Kirsten & Cameron Get Together?
They are the show's OTP. I've decided and therefore it must be.
8. Will Fisher Live?
The guy is a series regular now; he better come back! But, if I had to pick between him and Cameron... sorry Fisher.
9. Is Kirsten Suppressing Any Other Memories?
I feel like she must be, right? There is still so much she needs to learn about her mother, her father, and what Ed Clark has been trying to tell her. There's so much more going on in her mind that she has yet to uncover. I hope we get to see it come Season 2.
Images: Adam Rose, Eric McCandless (2)/ABC Family; stitcherstv/Tumblr (8)