Now You Can Rule Westeros (Or At Least Try)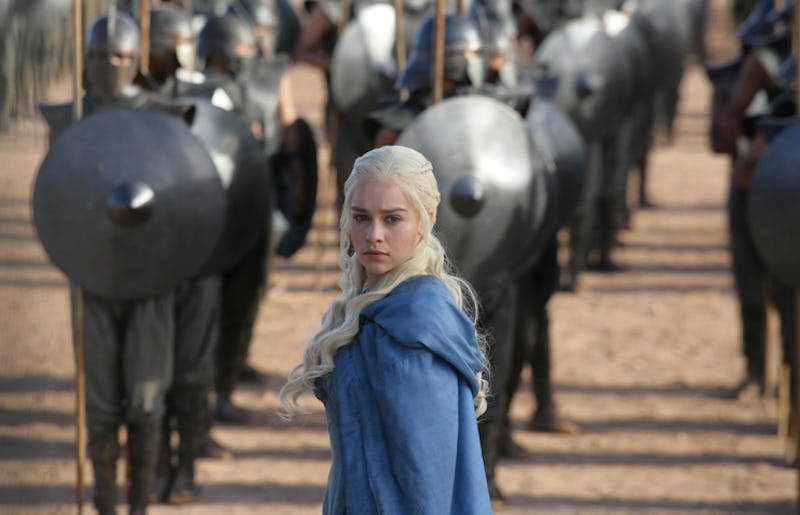 Ever wanted to rule Westeros? It seems like a pretty tough gig, so if so good luck, because now you might get your chance — still vicariously, but this time slightly less so. Because Game Of Thrones is getting a video game, and all signs point to it being just as gory and hopefully just as political. The game is being made by Telltale Games, who are also the people behind the Walking Dead video game, which seems to have pretty good reviews.
The game itself will be episodic and likely jumping off far more from the HBO show than from the original source material. We know frustratingly little at this point about what's coming up with the Game Of Thrones game, such as which actors will be taking their show characters to the game. We hope all of them, but that's a lotta people, so let's just let it be known right now that we can't live without Dany or Arya or Tyrion or Jon, and we need some Margaery. If there was an entire section of the game devoted to going on adventures with Jaime and Brienne we wouldn't complain about that, either. Joffrey can come as long as we can kill him in new and exciting ways.
Who are we kidding — we're always the most excited about the dragons. Image: HBO