9 Summer Trends That You Shouldn't Abandon In Fall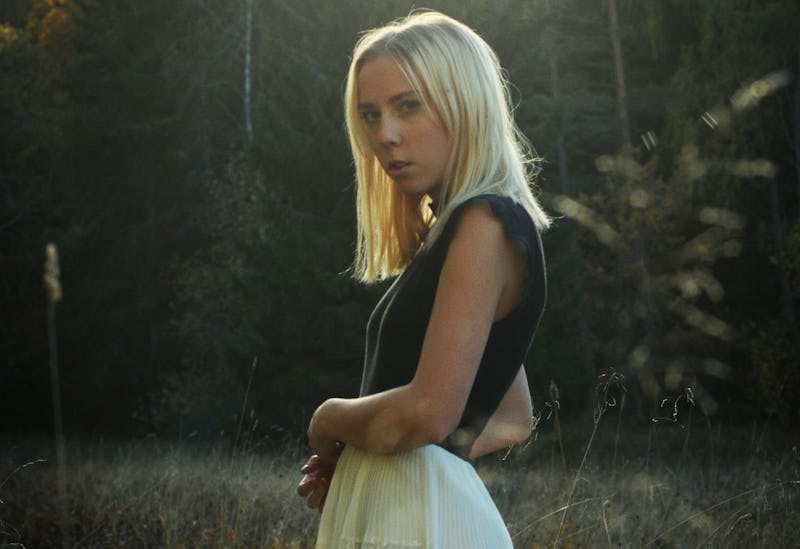 When I was growing up, the end of summer was always the worst time of year because it meant exchanging all my shorts and halter tops for clothing that more appropriately shielded me from frigid Northern winters. These days, however, figuring out how to wear your summer clothes in fall is pretty easy thanks to e-commerce (which now lets us buy shorts from a shop in Australia in the dead of winter) and the fashion season schedule (which leads to seeing fall clothes in the spring and vice versa). Seasonal dressing is all but over, and there's no reason not to expand your wardrobe by transitioning summer clothes into autumnal staples.
While there are some classic staple pieces that are easy to integrate into a year-round wardrobe, summer 2015 trends seem to lend themselves particularly well to carrying over into the fall — and even winter. Anything to do with the '70s trend, for instance, can definitely transition from summer to fall (bye bye fringed bathing suits, hello fringed suede coats). Your short overalls can easily be swapped for a longer pair. And all those florals? Flowers are the prettiest in fall, anyway.
Whether you don't want to stop wearing your faves or have your eye on some great summer sale items, here are nine trends that you shouldn't stop wearing on account of the imminent falling leaves.
1. Florals
Floral Printed Sweatshirt, $44, junarose.com
Pleione Floral Print Top, $48, nordstrom.com
While most of our flower gardens have wilted and died by the time September ends, the versatility of a floral print never will. Pick up some dark fall florals or pair summery shades with charcoal, black, or maroon to tone them down. Layer with edgier pieces like moto boots and leather jackets or go prim and proper with wool skirts and blazers for two totally different fall floral outfits.
2. Crop Tops
Cropped Short Sleeve Mock Neck Top, $15, charlotterusse.com
Striped Tie-Front Crop Top, $44, missguidedus.com
Grab a crop top with a mock turtleneck or sleeves for a bit of a cooler weather twist on this summer staple. Use your favorite crop tops as layering pieces over button-down shirts, paired with tailored trousers, or underneath chunky knit sweaters.
3. Overalls
Alice & You Denim Overalls, $77, asos.com
New Look Distressed Denim Overalls, $49, asos.com
This summer's chic overall trend is actually the perfect one-piece item for fall. Layer chunky turtlenecks or fleecy plaids underneath or add ankle boots and the ubiquitous olive utility jacket for a pumpkin patch-ready outfit.
4. Pastels
Crepe Blazer, $60, missguidedus.com
Beth Knit Sweater, $135, wearekindred.au
Pastels in the fall? Yes! Mix textures like leather and suede with demure pastels and pair them with fall neutrals like camel and olive to avoid looking like an Easter egg. The omnipresently trendy oxblood also pairs well with blush pink and sky blue.
5. Maxi Skirts
Camel Pleated Skirt, $35, elvi.co.uk
Winning Weekend Skirt, $40, modcloth.com
Maxi dresses and skirts are just so perfect with sandals that it seems weird to wear them into fall with close-toed shoes. Fortunately, maxi dresses have a perfect flowy, romantic vibe to pair with cropped moto jackets for a soft/hard look. Add a denim jacket and a scarf for a romantic Bohemian look and you're all set.
6. Rompers
Mesh Grid Romper, $130, eloquii.com
Misty River Romper, $84, pplaclothing.com
Rompers are the most underrated, most perfect fall layering piece. The obvious iteration is to wear your favorite summer romper over sheer or opaque tights with boots. It's a cute look, but you can extend the life and increase the utility of your rompers by layering them underneath your fall suede skirts as well.
7. Fringe
Open Stitch Fringe Sweater, $45, torrid.com
Mixed Media Fringe Coat, $300, lordandtaylor.com
Fringe was everywhere this summer and, to be honest, it'll fit right in with this fall's '70s trend without much effort. Pair fringed tops with pencil skirts for a little more subtle retro flair or add a fringed jacket over just about anything to borrow some of Sloane Peterson's cool.
8. Culottes
Soft Pleated Culottes, $47, eloquii.com
H&M Printed Culottes, $18, hm.com
Culottes' breezy style isn't just perfect office wear for summer days — they're totally flawless for fall as well. Pair with loafers, a tucked-in button-down, and a sweater for a preppy vibe, or put on some ankle boots. Alternatively, a gauzy blouse and ankle boots give a Parisian babe vibe to the look.
9. Fanny Packs
Chain Waist Coin Purse, $33, asos.com
Mokuyobi Threads Color Club Pouch, $42, mokuyobithreads.com
Even though fanny packs are perfect for summer festivals and road trips, they're just as useful and adorable in the cooler months of fall. A leathery waist pouch looks chic peeking out under a trench and a bright patterned color-way is a fun pop underneath a neutral coat or over a casual jeans and sweater outfit.
So, go forth and wear the clothes you like while basically doubling up your wardrobe for free. That's quite a win.
Images: JuliaCaesar/Unsplash; Courtesy Brands