'Rectify' Will Return & Certainly Deserves To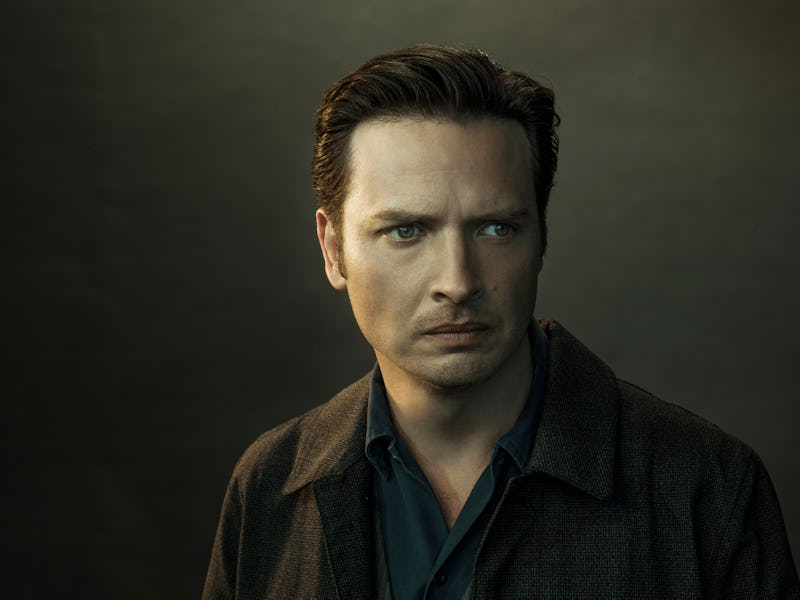 Thank goodness for the ever-splintering nature of television in the 21st century. If it weren't for the recent explosion of the medium (broadcast, basic cable, pay cable, online streaming services), little shows like Rectify would be doomed from the start. Instead, this quiet drama — about a man who returns to his Georgia hometown after spending 19 years on death row when he's released on a technicality — has found a home on the SundanceTV channel. Not only that, but Rectify was renewed for Season 4, surviving another year on the home of other critically-acclaimed if little-watched gems like The Red Road and Top Of The Lake, as well as foreign acquisitions like the terrific French series Les Revenants.
Rectify has lasted for three seasons on SundanceTV despite incredibly low ratings: its most recent episode pulled in a mere 113,000 viewers, or about the population of Fargo, North Dakota. (Compare that to the 17.62 million who watched the Season 1 finale of Empire last March.) With numbers like that, I was pleasantly surprised to hear of its renewal.
SundanceTV is so confident in its incredibly underrated show that the network gave Rectify an early renewal, announcing that it would be returning for a fourth year the day before the Season 3 premiere. While a specific premiere date has not been set, the network did say it would return in 2016, and since the past two seasons began in the summer, it's safe to say Season 4 will too. AMC President Charlie Collier (SundanceTV is a subsidiary of AMC) said of the renewal, "Even in an increasingly crowded field of dramas on television, Rectify has established itself as something special. What [series creator] Ray McKinnon, this incredible cast and everyone associated with the show have been able to achieve is remarkable, and we are so pleased to usher in this third season with an order for a fourth."
Fans can take comfort in the fact that certain awards shows are finally starting to take notice of the underrated series. Although it has been completely ignored by both the Emmys and the Golden Globes for its first two seasons, Rectify was recognized by two other voting bodies this year: the Critics' Choice Television Awards, which granted star Aden Young a nomination for Best Actor in a Drama Series; and the Writers Guild Awards, which nominated the show for Best Episodic Drama alongside the likes of Boardwalk Empire, Game Of Thrones, and Mad Men. (The Good Wife took home the prize.)
Last year, Rectify was even honored with a prestigious Peabody Award. In the organization's own words, the show is, "A powerful, subtle dramatic series about a death-row inmate released after nearly two decades thanks to new DNA evidence, it ponders whether what's been lost can ever be repaid, not just to him but to everyone he and his alleged crimes touched." Other 2014 Peabody winners in television included two FX shows (The Americans and Fargo), The CW's Jane The Virgin, Comedy Central's Inside Amy Schumer, Cinemax's The Knick, HBO's Last Week Tonight With John Oliver, British anthology series Black Mirror, and Sundance TV's own miniseries The Honourable Woman.
Hopefully the longer Rectify runs, the more recognition it will finally receive.
Images: James Minchin III, Blake Tyers/SundanceTV