The 7 Rules Of Holiday Party Style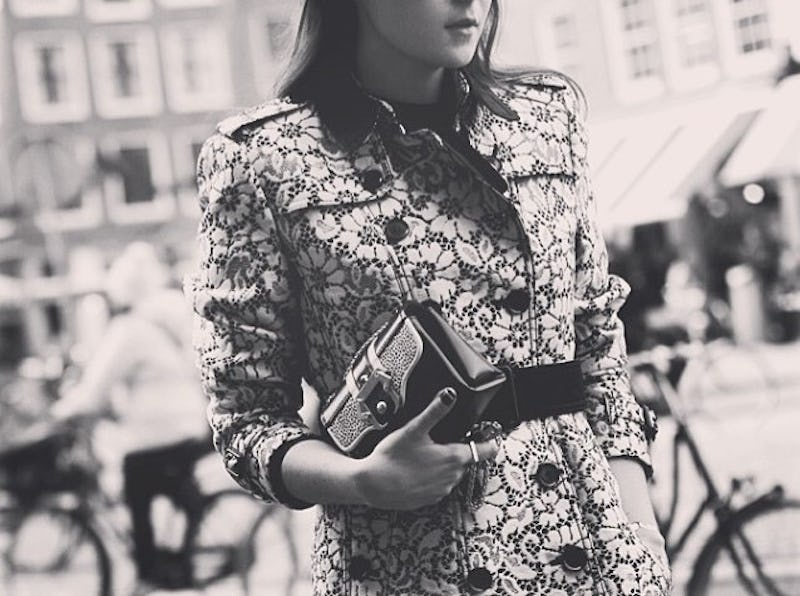 Like any other "dress code" event, holiday parties require a little extra attention where style and etiquette is concerned. But let's not make this too complicated; after all, it's just another excuse to drink and be merry, right? Consider the tips below a mental "how to be the best-dressed partygoer ever" checklist, one that should be evaluated before you head out to the next holiday affair.
Read Between the Lines
Unless specifically noted as otherwise, most holiday parties encourage "festive attire," otherwise known as "cocktail attire," which usually means "don't show up in jeans and a t-shirt." Pretty simple, right? There's obviously a bit of gauging that needs to happen pre-party, too. Is this a friend of yours who is notoriously prone to throwing lavish affairs? Dress up a little more. Is this a work holiday party, and your office is probably the most casual office in all the land? Well, certainly gussy up, but maybe forgo some of the glitz and glamour that some of the other parties might require of you. Let's call this survival tip, "common sense, with a wink and a smile."
Come prepared
This is a two-fold agenda item. First priority? Like our mothers taught us, bring a bottle of wine — or a little something extra — for the host/hostess of the party. Second just-as-important priority? Whether you're toting a clutch or slinging your go-to shoulder bag, remember the essentials: Advil, some Band-Aids for any future blisters incurred from dancing too hard, and a great red lipstick (MAC's Ruby Woo is always a winner in my book).
Mind the Shoes
Please, please whatever you do, do not wear brand new, never-been-worn shoes out to your next holiday soiree. At the very least, sport them around the apartment (or house) while wearing socks a day or so in advance. That way, the newness of it all won't end up in a state of blistered new-shoe pain.
Sparkle and Shine
The holidays are arguably the only time of year where excessive sparklyness is totally fine and accepted — that, along with embroidered reindeer on sweaters, enlarged snowflake prints on everything, and dogs dressed as elves. So, let yourself indulge in the shiny stuff. A jewel-encrusted necklace, an embellished top, a metallic skirt, a glitter waist belt? It's all par for the course.
The Extra Layer
Aside from your cocktail dress (or other party-appropriate outfits) and winter coat, you should probably think about wearing an in-between layer. Drafts, people! Think along the lines of a bolero, fur wrap, oversized scarf, evening blazer, or even a leather jacket.
Embrace Color
If you're an all-black wardrobe person no matter the occasion or time of year, I won't even try to fight you on this one. But if you're thinking that "cocktail attire" somehow implicitly means "wear a chic black dress," you're wrong. Similar to the season's overwhelming acceptance of glitz and glamour (and kitsch), there's always room for a burst of much-needed warmth and color. Have a yellow sheath or a fuchsia-colored tea-length skirt you've been dying to wear again? Mark Friday's holiday party as its revival date.
The Ugly Sweater Clause
If it's not an ugly sweater party, abstain from wearing your cheekier holiday-themed sweaters. If you really want to wear your ugly sweater best, go ahead, but I'd save the sillier stuff for... the sillier stuff.
Image: StyleScrapbook/Instagram