KIrk DeWindt Has A Long 'Bachelor' Nation History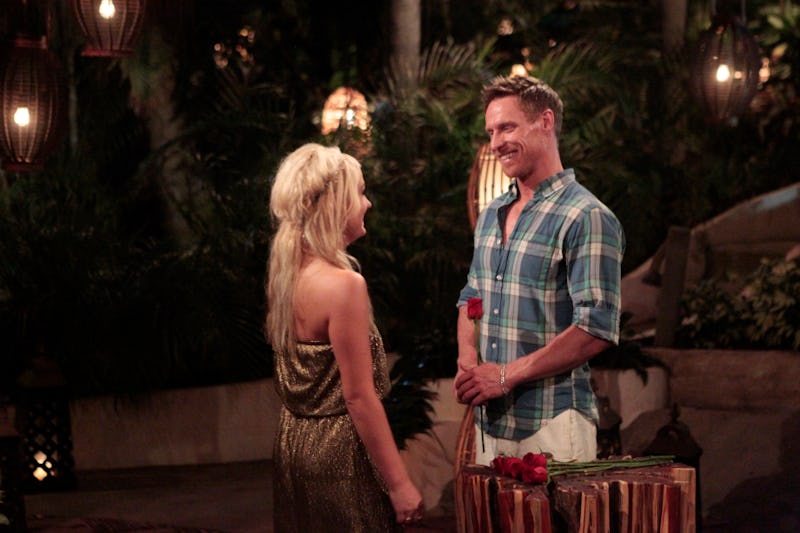 My favorite part about Bachelor in Paradise is that it's basically a pressure cooker of some of the most memorable former Bachelorette and Bachelor stars, especially the ones that have a pretty memorable past with the show. One of those people is Bachelor in Paradise star Kirk DeWindt. Even though he and Carly Waddell seem to be getting along really well on BiP so far this season, he didn't have that same luck on Ali Fedotowsky's season of The Bachelorette. Even though things went well for him at first, by the time hometown dates rolled around, what happened to Kirk on The Bachelorette really, really sucked.
In case you didn't see his season, it wasn't anything too dramatic — just the kind of heartbreaking exit that is the worst to see on reality shows like these where people's hearts get involved. It's fun to watch villains get sent home, but when a guy who has genuine feelings for the Bachelorette introduces her to his family and thinks it went well only to not get a rose at the end of the episode? It's hard not to feel for him, even if you're rooting for someone else to end up with the Bachelorette.
And, that's exactly what happened to him. Kirk brought Ali to Wisconsin during hometown dates, where he took her to separately meet his divorced parents, and they both loved her. Unfortunately, it wasn't enough to make Ali keep him around another week, and she sent him home, ultimately deciding to get engaged to Roberto Martinez. (They broke up a little over a year later.)
At the time, Kirk was pretty shocked that his feelings for her weren't reciprocated — poor guy — and it sent him for a loop for awhile afterwards... especially since right before going on the show, Kirk had suffered from a scary illness thanks to mold poisoning and was finally ready to start over and embrace his search for love. In an interview with People after the episode aired, Kirk explained:
It's really consuming when you're there. It heightens how quickly feelings develop. It's a strange version of speed dating where you know she's out with other so that makes it more stressful, but it's very organic. Real relationships are formed and if I had continued, things would have gotten stronger. I was bruised and banged up for awhile. But, once I got back to work, friends, family and normalcy, it was a quicker adjustment than I'd expected. Watching it brings back all that emotion, but I've had ample time to move on.
But now, five years later? He definitely seems to be doing better as far as BiP is concerned, and he and Carlyare actually pretty cute together. Maybe they'll go home with a lasting relationship? My fingers are crossed thatthis season gives Kirk the good Bachelor Nation memories he deserves!
Images: Rick Rowell, Screengrab/ABC