This Model With Muscular Dystrophy Is So Inspiring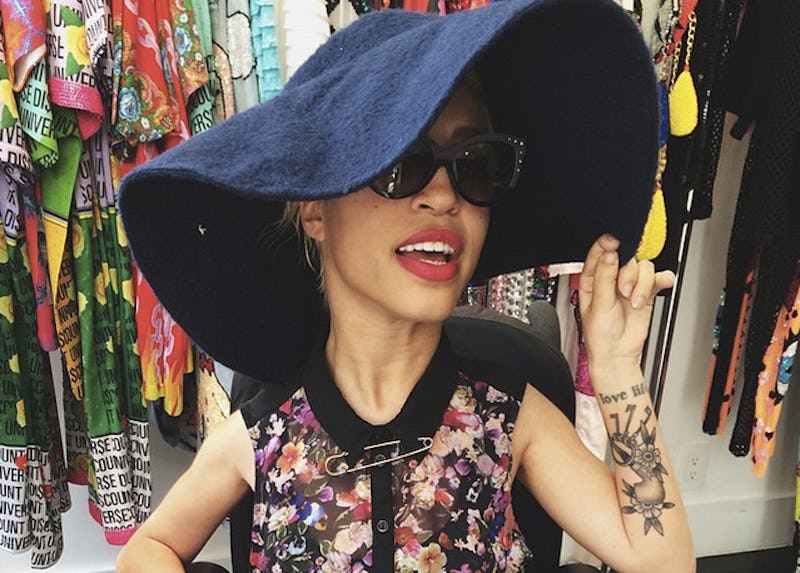 Breaking into the fashion industry isn't typically considered a piece of cake, but Jillian Mercado, a 28-year-old model with Muscular Dystrophy makes it look easy. According to POPSUGAR, Mercado was recently signed with IMG models — the same agency that represents supermodels like Ashley Graham, Gigi Hadid, Miranda Kerr, Georgia May Jagger, Karlie Kloss, and yes, even the famous Kate Moss. Needless to say, it's a big deal to land an IMG seal of approval. In an era of unique models, Mercado is just another example of the industry's progress. From Madeline Stuart walking in NYFW (as an 18-year-old model with Down Syndrome) to Winnie Harlow's vitiligo clad Desigual campaigns, there's plenty of reasons for body-pos ladies to rejoice this year.
Muscular Dystrophy is a degenerative disease that causes progressive weakness and loss of muscle mass. As someone who developed the disease in childhood, Mercado has already lost the ability to walk and is confined to a wheel chair — but that hasn't stopped her from developing a killer sense of style and gushing over beauty products.
"I goddamn love my body, a lot," she told viewers in a recent video interview with Vivala. "I love it so much I eat very healthy now... I try to go to the gym like twice a week. I wear whatever I want to wear. I am obsessed with makeup. I have a very, very awesome life now and I am very happy with everything that's happening because I worked so hard to get where I am."
This model wasn't always so body positive, though. Because of her awesome parents, she spent her childhood believing she was normal until she faced bullies at school.
"I loved who I was when I was little because I didn't know that people could be super mean-spirited," she said. "I didn't understand that yet."
It took a loving relationship with someone who didn't see her flaws like she did to make her change her outlook.
"It's something that you really can't fix, so you might as well embrace it cause that's the body you have," she explained. "As soon as I started doing that my life became a million times better. The end of high school I pretty much just looked myself in the mirror and said, 'You know what, you really need to stop hating on yourself because you are unique and different, and that's what makes you, you.'"
Watch her full interview below and prepared to be amazed by her outstanding positivity.
Images: jilly_peppa/Instagram (4)