7 Times Meghan King Edmonds Was All 'RHOC' Fans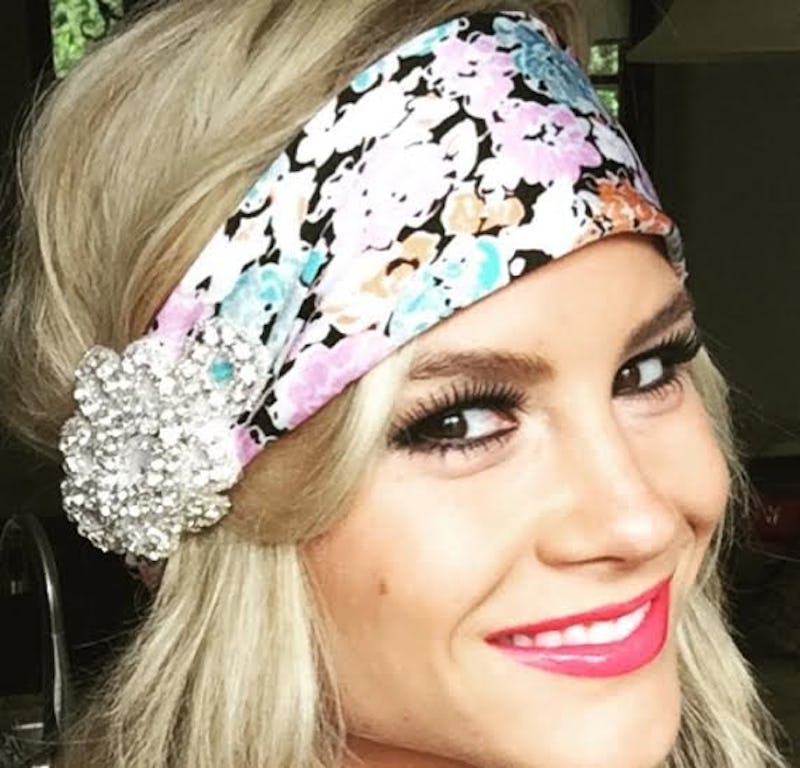 To put very lightly something that all Real Housewives of Orange County fans have learned during Season 10, Meghan King Edmonds is not getting along with Vicki Gunvalson and Shannon Beador. Still, I have to be honest, as a complete outsider, I really like Meghan. She's a great person with a lot of unique qualities. I get that the show is edited and we don't get to see everything that happens, but I feel like the 30-year-old gets me. Well, she "gets me" as much as she possibly could considering we have never met. The point is, the newest O.C. Housewife says the things RHOC fans are thinking and there's been times when we've felt like Meghan was all of us.
Meghan is the real deal. It's nice to watch a show, especially a crazy reality show that's full of drama and fights, and hear someone say what's been on my mind the whole episode. There's just something so genuine and raw about her that I think viewers can really relate to. Here are a few times MKE made fans happy by speaking her mind, being relatable, or going nuts on a piñata.
1. When Her Game Night Flopped
Hosting an event is stressful as it is, but when your husband doesn't show up to your couples game night and your guests are less than cooperative, that makes things way worse. Heather was a good friend and tried to gather the troops and salvage the night, but Meghan's look of disappointment and exaggerated gum chewing say it all: She wanted this night to end. We all know how it feels when a plan doesn't work out.
2. When She Annihilated The Piñata
When I first "met" Meghan, I wasn't sure what to expect. She struck me as boring at first, but at Vicki's fiesta, it became clear that she is not someone you want to mess with. Screw being polite, Meghan wanted the prize in that piñata and wasn't afraid to swing hard, even if that prevented other people from playing the game.
3. When She Fell Paddle Boarding
Meghan may be a woman of many talents, but even if she has her mess ups from time to time just like the rest of us.
4. When She Felt Like She Was Getting Interrogated
The ladies on Real Housewives of Orange County are not the easiest to get along with. They want to know everything about everything, and Meghan is just not down with it. If you've ever wondered why the Housewives are so judgmental and invasive, Meghan's the Housewife for you.
5. When She Was #OverIt
Meghan has been putting up with a lot on RHOC and sometimes when you are so embroiled in the drama, you need to just pull yourself away from the situation and say that you're over it whether you get any resolve or not. It made a lot of sense.
6. When She Said This To Vicki
I have respect for Vicki as the sole remaining original Housewife in the franchise, but I think that she has a sense of entitlement at times. Meghan was clearly over Vicki throwing shade her way and just went in after she felt like she had enough. About time!
7. When Threw Shade At Her Castmates
Everyone has been hating on Meghan for being so young, so I wasn't shocked when Meghan threw some shade back at them. I couldn't help laughing at her description of that Bunco game the RHOC ladies love to play. And I was happy that she got her dig in at some of the people who put her down far too often.
Keep doin' you, Meghan.
Images: meghankedmonds/Instagram; RealityTVGifs (2), rhogif, beamlyus/Tumblr