Social Media Proof That Ben H. Is 'The Bachelor'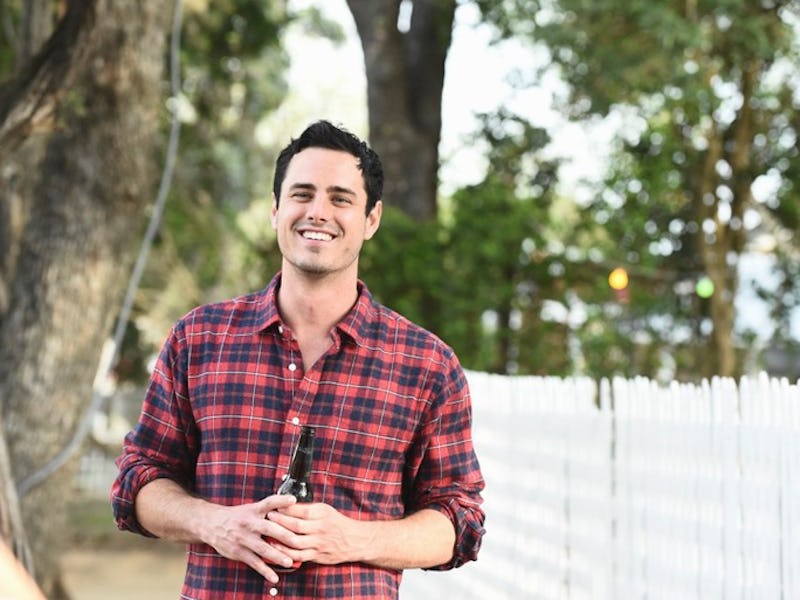 Basically everyone wants the former Bachelorette contestant Ben Higgins to be the next Bachelor — even his ex Kaitlyn Bristowe. But, what does the man himself have to say about taking on the role? Well, one look at Ben H.'s Twitter will confirm he should be the 2016 Bachelor, hands down.
During the hiatus, Ben H. has shown interest if the role is offered, though he has not confirmed any discussions with ABC. When Entertainment Tonight asked Ben H. about The Bachelor rumors, following his graceful exit from the show, he answered that "those conversations" had not happened yet with ABC, but, "The opportunity is a great one, and from a 30,000 foot view I would have to consider it." Ben H. also told Variety that he would be interested if ABC asked.
"I think when that opportunity, if it happens, presents itself, it's something you have to go at. It's a great opportunity … I think being in this experience now has taught me … it's not ideal, but it can work. I developed true feelings for Kaitlyn — some feelings I still have today."
We know Ben H. is interested, but what else can we glean from his Twitter and Instagram? Here is definitive proof from Ben H.'s social media that he will be the perfect Bachelor!
He Is Humble
He Respects Kaitlyn's Choices
The Crew Already Likes Him
He Was A Team Player
His Family Supports Him
Plus, Everyone Still Has Their 'Team Ben' Shirts
No use wasting a good T-shirt. Guess he'll just have to be the next Bachelor (to the disappointment of no one).
Image: Felicia Graham/ABC