What Has 'Bachelorette's Justin Been Up To?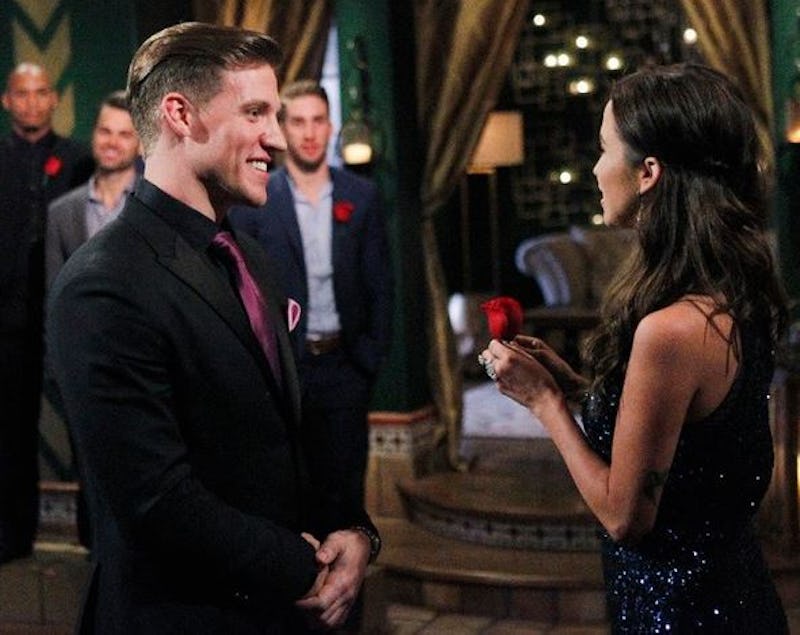 According to the newest preview, Bachelor in Paradise suitor Justin Reich is about to make a big splash, coming into the show a few weeks after everyone else. Yet again, Justin is a contestant pulled from Kaitlyn's Bachelorette season (seriously, all of the guys are going to know each other real well after this), and is a personal trainer/extreme fitness enthusiast. If you're having trouble remembering him, that's fine. He only made it to Week 5 before getting eliminated, and didn't have any real drama that earned him screen time. He came across like a pretty nice (if a little generic) guy. He stated on his ABC profile that he "thinks marriage is a lot like being on a two-person synchronized swim team," which is actually pretty cute.
So, what has Justin been up to after he left that show for this one? Well, he certainly has not been busy blowing up social media! He only has two social accounts (practically nothing these days) and one of them is LinkedIn. It looks like he is staying true to his interests, working on his fitness, and spending time with his family. With all that and some world travel thrown in between, he's been pretty busy during the break in reality TV!
He's Following His Passion
His LinkedIn profile makes it seem like he is definitely happy with his day job.
My passion is using fitness as a vehicle to enrich and strengthen lives. My training philosophy is a combination of science and art. My education is constructed around science based training systems. My motivation is the art of creating and directing emotion. Combined, the two elicit change and create results. Passion and outstanding service initiates opportunity for growth.
Spending Time With His Son
Many of his pictures center around his darling son Aurelius (Aury). It's pretty sweet.
Working On That Ollie
Apparently he is still into skateboarding, working on his moves in a place that almost looks like San Francisco; maybe he detoured to the Bay Area!
Taking In The Sights
Paradise should be an easy adjustment for him, he already likes spending time in seriously gorgeous places.
Rocking That Beard
Hopefully he knows better then to bring that thing to Mexico. Because no.
Being A Man Of Mystery
Seriously, there is just not that much out there about him! It is rare we see a Bachelor contestant be so social media quiet! Maybe it's just a very clever way to get us wanting more for his next TV stint.
Images: Craig Sjodin; Rick Rowell/ABC