Why You Should Love 'Young & Hungry'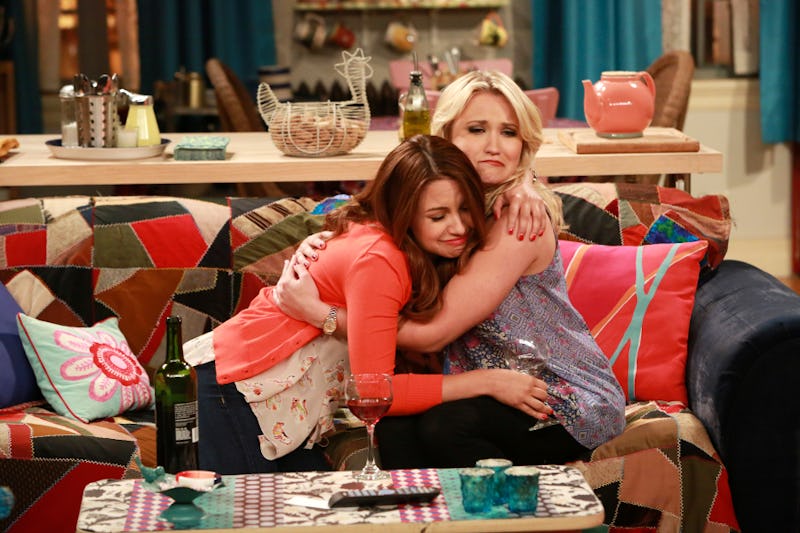 If you thought that the only reason to tune in to ABC Family was to catch up on juicy dramas like Pretty Little Liars and The Fosters, you may be selling this network short. The network has totally come through for sitcom fans this year, and will serve up a third season of one of its very best. ABC Family officially renewed Young & Hungry for a Season 3, which means fans of the series will no longer have to worry about whether the second half of Season 2 will be the last you see of Gabi's misadventures.
Of course, there's always the chance that you haven't caught up on any of Gabi's misadventures yet, to which I say: OK, you're forgiven. There's a ton of new comedy out there, and it can be hard to identify which shows are worth your time — especially when you're afraid they will be cancelled so fast that you'll be unable to tell whether they ever were even shows. However, you should consider the Season 3 renewal as a sign that you really should catch up on this series — ASAP.
Not enough of a reason for you? Here are six more reasons why you should tune in to Young & Hungry:
1. Women Run The Show (And Don't Only Talk About Their Love Lives)
Gabi is a chef whose personal heroine is food icon Julia Child. Her life may be a hot mess, but her dreams never waver — even if her job gets complicated by her romantic feelings for her boss. In fact, when given the chance to choose between love and career, Gabi always leans in to work. And it's not like every episode is a struggle between those two things: plenty of episodes feature Gabi struggling to make her dream career a reality, without issues of the heart ever getting in the way.
2. Emily Osment Is A Sitcom Queen
The actress cut her teeth playing Miley's BFF Lily on Disney's Hannah Montana , and Young & Hungry proves that she has the chops to carry her own TV show. She has great comedic timing (thank you, Disney Channel) and is so effortlessly likable as Gabi that it's kind of hard to remember she was formerly known as "the friend" on a comedy before this.
3. Your Favorite Early '00s Crush Plays A Nerd
Yes, that is Jesse McCartney as tech guru and Gabi's sometimes-boyfriend Cooper. He's just as cute as you remember, now with a more Seth Cohen vibe.
4. It's Not Saccharine
Young & Hungry could have easily played it safe as a PG version of the Disney Channel sitcom where Osment first launched her career, but the humor in Young & Hungry tends to skew much more adult than many might expect from ABC Family. It's not FX humor, but it's more 2 Broke Girls than Girl Meets World.
5. The Guest Star Game Is Strong
Another former Disney darling, Ashley Tisdale (who also executive produces the series) appeared as a San Francisco "tastemaker" who goes on an awkward date with an unaware Gabi. Pretty Little Liars' Keegan Allen is also set to appear in Season 2.
6. The Love Story Is Worth Caring About
Romance isn't the sole focus of the show, but Josh (Jonathan Sadowski) and Gabi's off-and-on relationship is super fun to watch — probably because the actors have actual chemistry. It's also a bit of a unique story: instead of a traditional will-they-won't-they, Gabi and Josh "do it" in the very first episode, only for it to lead to major complications later. That's one way to get all of the sexual tension out of the way.
Young & Hungry airs Wednesdays at 8 p.m. on ABC Family.
Images: Ron Tom/ABC Family; younghungrygifs/Tumblr (6)