The Best 'Mad Men' Memes to Hold You Over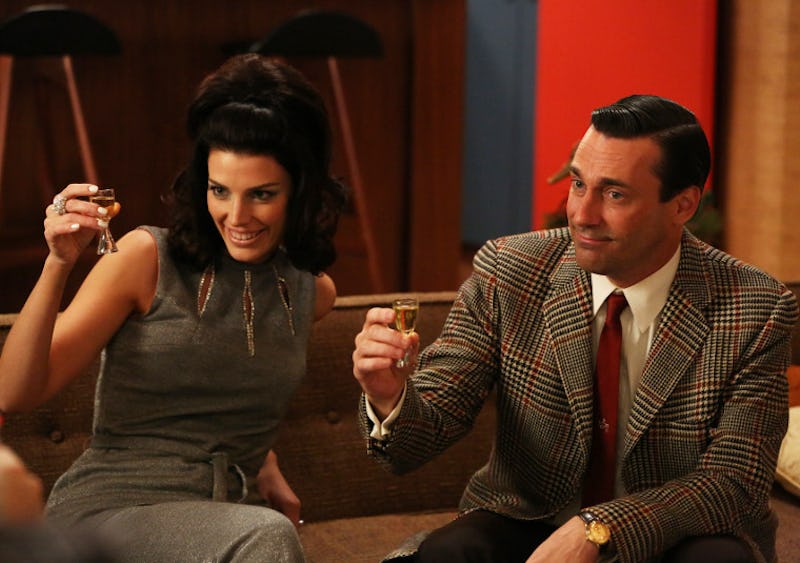 Mad Men's sixth season only came to close a few days ago, and we already miss Don, Peggy, and the rest of the SC&P team. As great as each season is, 13 weeks go by pretty quickly, and the wait between seasons can be painful. To hold you over until next year's seventh and final season, we've rounded up some of the Internet's best Mad Men memes and parodies.
Mad Men Meets The O.C.
Watch as Mad Men meets The O.C.'s opening credits in this Vulture video meshing the two fan favorite series. But let's hope someone takes things a step further and combines both series — watching Pete face off with the equally irritating Oliver would be great, Bob.
Meow Men
Petodies remixed the Mad Men opening credits with the Internet's absolute favorite thing: cats. Watch the absolutely purrfect parody. (Nailed it.)
Mean Mad Men
This Tumblr combines screenshots of Mad Men with quotes from Mean Girls. It's even better than think. You can spend a while scrolling through all of the mash-ups, but, for now, here's one of our favorites.
Facebook Recaps
For every episode this season, humor website Happy Place has made a recap that tells what happened on that week's Mad Men — using a Facebook newsfeed. The result is hilarious. Check out the newsfeeds of your favorite Season 6 episodes here.
GIFs
Is it just us or has this been the most GIF-able season of Mad Men ever? From Ken Cosgrove tap dancing to Pete Campbell falling down the stairs to Bob Benson carving that turkey, there are plenty of GIFs to help you relive the best moments on loop. Find even more on Vulture and Tumblr.
Image: AMC