'Empire' Season 2 Casts Becky's Love Interest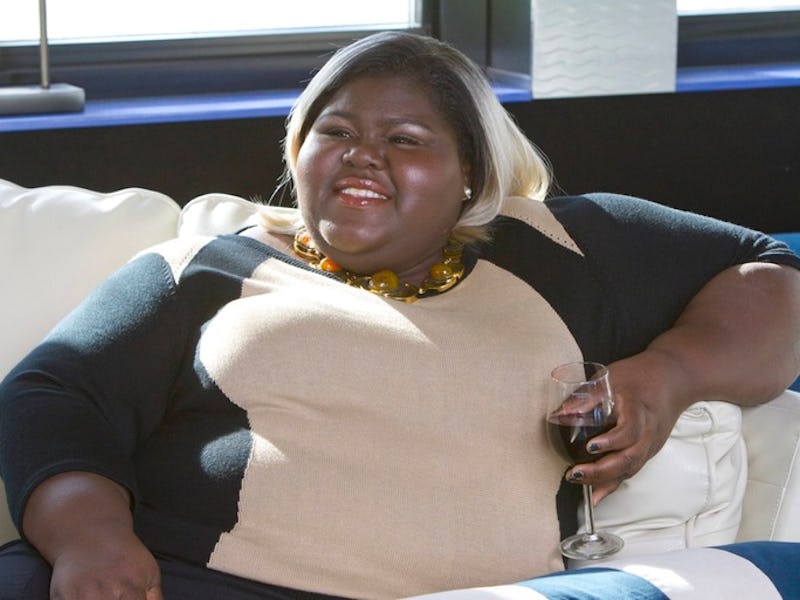 There's roughly a month left to go until Empire Season 2 hits our TV screens, and it's not a moment too soon. I've been obsessively thinking about it ever since the Season 1 finale a few months back, and I'm ready to get back in the mix with Cookie, Lucious and the gang to see what's going on. Is Lucious going to go down for Bunkie's murder? What's Jamal going to do with Empire? Will Cookie get what's hers? All important questions, but perhaps none of them are as important as what's up with Becky next season. She's been on the hunt for a good man for a while now, and it seems she'll be getting it this autumn in Mo McRae, who's been cast as Becky's love interest for a multi-episode arc.
According to The Wrap, McRae's character will be known as J-Poppa, who will appear for three episodes in Season 2. In addition to giving Becky the love she's been craving, he'll also form a bond with Andre, though it's unknown at this point what the bond will be. Given that McRae has only signed on for three episodes, it's pretty clear that his relationship with Becky won't last long, but that doesn't mean it can't be steamy while it does.
Still, with a woman as fiery and badass as Becky, J-Poppa will have to be something special to keep up with her. Here are 5 qualities he'll need if he wants to come close to matching her energy.
Charm
Becky needs and deserves to be treated like a queen. She's got no shortage of self-confidence and won't put up with anything less than a man's personal best, so J-Poppa had better turn on the charm and charisma and recognize her royal status.
Ambition
Becky is not here for scrubs or wannabes, so J-Poppa will have to come correct with some serious ambition and a realistic plan to get him where he needs to be. Given that she's worked for Empire for so long and seen what it takes to make it big, she's got a keen eye for those who will rise to the top.
Talent
Just like J-Poppa will do need ambition to make something of himself, he'll also have to be good at what he does. Like, legitimately good. Becky, being a queen and all, needs a man who knows his talents and how to make the most of them if she's going to give him even half a chance.
Good Looks
Becky has been known to appreciate a fine looking man in her time, and who wouldn't? Obviously it's not all about looks, but Becky tends to have good taste, so J-Poppa had better keep up appearances if he wants to keep up with her.
Quick Wit
The best thing about Becky is her fiery personality. She's great with sarcasm and knows how to take a joke, which is one of the best qualities you can have as a person. If J-Poppa wants to step into her world, he'll have to keep up in this department more than any other.
Basically, I'm waiting to get my life when Becky gets hers with J-Poppa. She's one of the best characters on the show, and it's about time she was given some serious action, don't you think?
Images: Fox; whiteparent (3); supernatasha/Tumblr