Ben H. Pics That Prove He Should Be 'The Bachelor'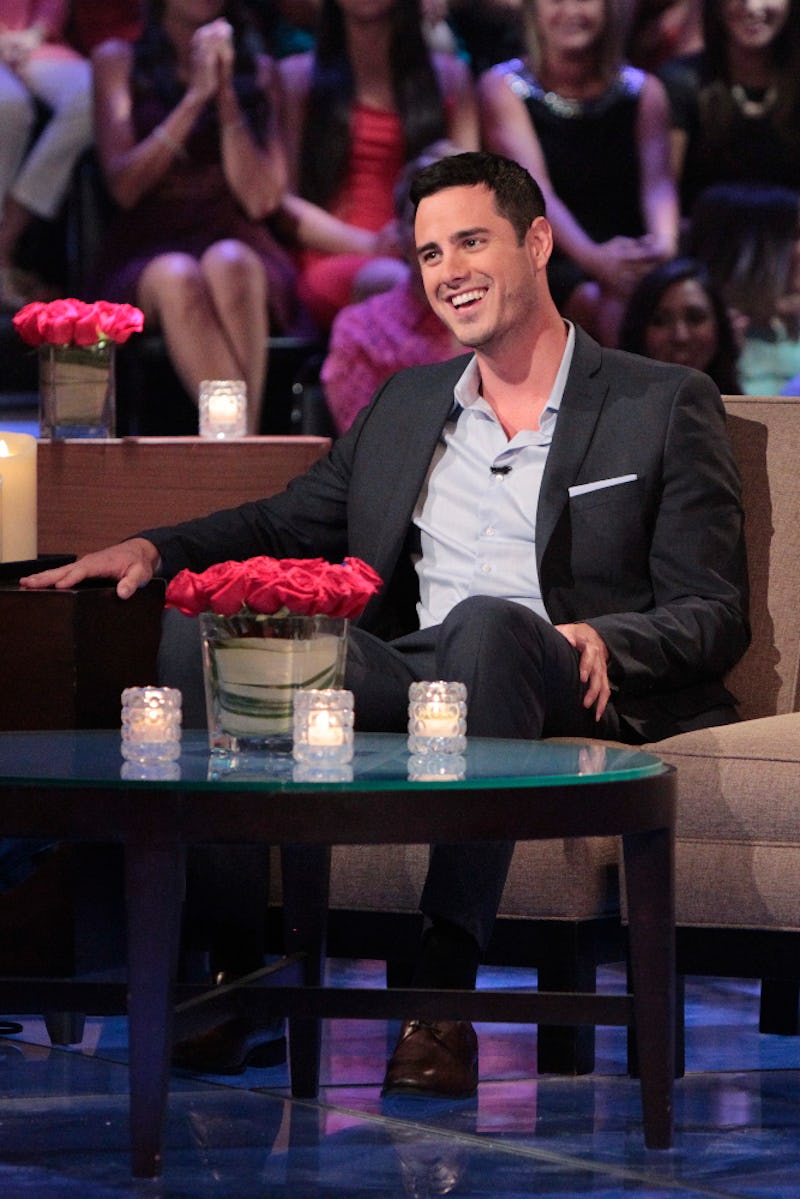 The time as finally come and ABC is finally going to announce what has been probably the easiest prediction in years: Ben Higgins is the new Bachelor . Swoon. Sure, it's not 100 percent confirmed yet, but come on, he's perfect. It only takes looking at a few photos to confirm that Ben H. is super hot. But, he's also much more than just his abs. I mean, let's recap Ben H. for a second. He came in at just 26 years old looking to find the love of his life. He opened up to Bachelorette Kaitlyn Bristowe and said he fears that he may be unloveable (um, yeah, OK) and then he pretty much treated her like a perfect gentleman would up until she gave him the boot. Even his elimination speech was classy.
I personally feel that was a mistake for Kaitlyn to send him home, but he wouldn't have had the opportunity to become the next Bachelor if he won, so I guess it was really a blessing in disguise that she wasn't feeling him all that much. But, I am definitely feeling him as is most of Bachelor Nation. So, because everyone could use a bit more Ben in their lives, here are the 11 hottest pics of our (hopefully) newest Bachelor. Try not to drool.
That Time He Ate Shirtless
Ben Higgins shirtless with a glass of wine, salmon, mushrooms, asparagus, and Brussels sprouts? Yes. All of this. Yes.
He Made S'mores With Children
And it was absolutely beautiful.
This Country Photo
Sorry Kaitlyn, but this picture is really all about Ben's perfections. So much plaid goodness in this photo.
That Time He Held A Baby
I don't really like kids, nor am I at that stage in my life where I start desiring my own children when I see children, but Ben H. holding a baby changes all of that.
He Made Yard Work Look Fun
He makes even weeds look good.
This Picture Of All The Men
You could cut all the other guys out of it and it would still be a masterpiece.
That Time He Dressed Up As Tigger
Bless him, honestly.
That Time He Smiled
And we all died.
Then He Hugged A Grandma
BECAUSE HE'S WONDERFUL.
When Ben Punched Jared In The Face
This magical moment was captured from the season and even though we can't see his face, he looks like a total badass beating Jared up. Sorry, Jared!
The First Time We Saw Him
I will never forget the first time I laid eyes on Ben Higgins. This photo changed millions of women's lives forever, well at least 25 of them.
All we're missing is a picture of Ben H. with a puppy…hint hint Ben.
Images: ABC/Craig Sjodin; ABC/Rick Rowell (2); ABC/Felicia Graham (2)