What Does Briana Think Of Vicki & Brooks' Split?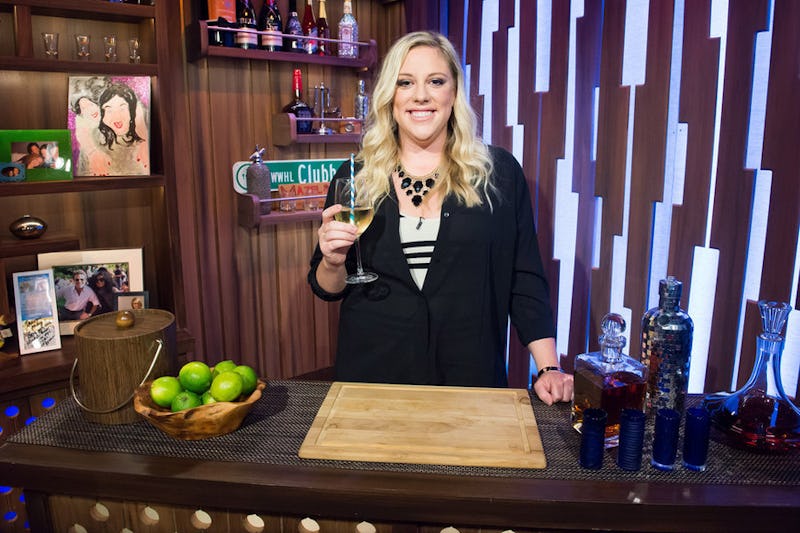 If you're a fan of The Real Housewives of Orange County, there's a pretty good chance you've already heard about Vicki Gunvalson and Brooks Ayers breaking up. On Aug. 16, the on-and-off couple of four years gave Us Weekly a joint statement revealing they were going their separate ways, all while thanking their fans for understanding and giving them their much-needed privacy. With that said, I can't help but wonder about Vicki's daughter, Briana Culberson. What does Briana think of Brooks and Vicki breaking up?
Briana has yet to make an official comment about her mother parting ways with Brooks, but I have a feeling she's thrilled with the split. There's no doubt that Briana loves her mother and wants her to be happy, but on more than one occasion she's been vocal about her disapproval of Brooks. She's never supported their relationship and has always thought that the Brooks was toxic for her mother. Briana even chatted with RHOC star and Vicki's friend Tamra Judge multiple times about how much she despises him. Oh, and remember that time Briana claimed Brooks encouraged her husband, Ryan, to hit her to keep her in line? Brooks admitted to saying this, but apologized and claimed he was drunk at the time. No wonder Briana never approved of Vicki and Brooks' relationship.
In a 2014 interview with Us Weekly, Vicki revealed the following about her daughter's thoughts on her relationship with Brooks: "Briana and I, we've kind of agreed to disagree on this one subject."
Even though Briana has yet to speak out about her mother's break up, I have a feeling she's all for Vicki's split from Brooks. Let's face it: She's probably happy about it, but more than anything likely hopes her mom can find happiness someday.
Image: Charles Sykes/Bravo